Renewed Interest in $104 Million Dollar Suit; Benjamin Irish set to square off with CBS Producer in Federal Court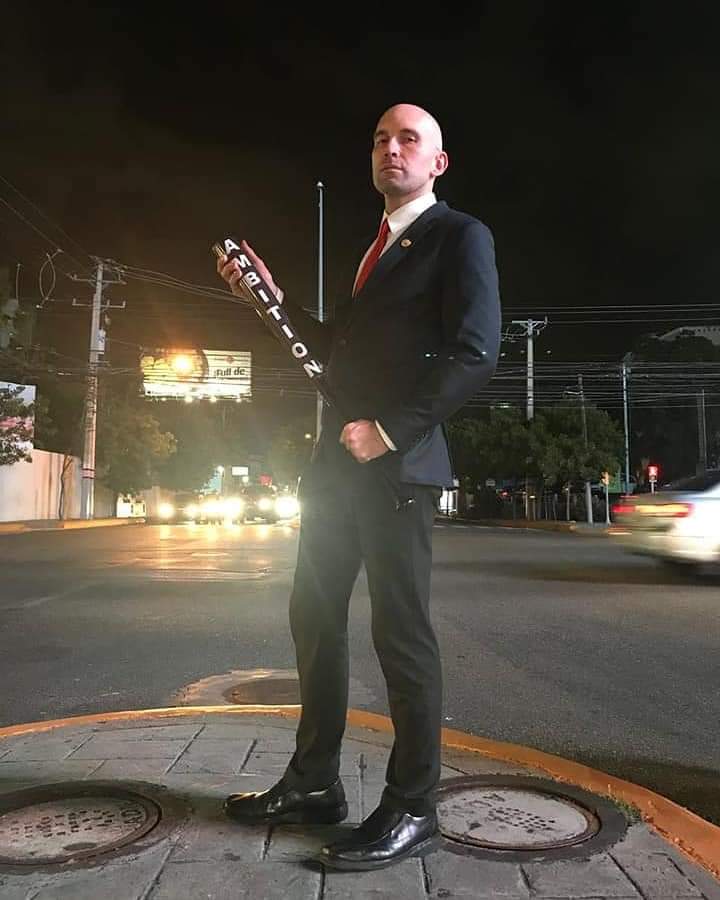 Benjamin Irish, the baseball bat wielding statesman and wrestling's smackdown king of The Dominican Republic will have his long awaited day in court with CBS television producer Joseph Frye. The oral argument scheduled for August 31st in New York's Southern District will feature Irish arguing factual fraud against the producer, who he says induced him and his associates into an investment scam authorized and overseen by CBS and their Showtime division. When the CBS producer sued Irish in 2015 for breach of contract, the New York native countered with a $104 million dollar abuse of process suit, bringing in CBS executives and supervisors as third party defendants. The pro se lawsuit is said to be the cause of CBS' demotion of Showtime President Matthew Blank in 2016 from the board of directors.
Legal scholars and entertainment executives have predicted a victory for Irish.
"These guys preemptively sued Irish and he has them dead to rights." Said a source at CBS who did not want to be named. "Joseph Frye sued Benjamin Irish for breach of contract, a production contract Frye used to induce fraud through. Frye marketed the work as a production for CBS, and then denied the production was for CBS to the court, but our supervisor was on set every day, she is in the raw footage of every filmed scene."
Frye also had an exclusive, non-compete agreement as an associate producer with CBS. "Yeah, he's not getting out of this, and neither are the executives." The source said.
Frye had lured Irish, his business partner and team members from an entertainment company called DIANACO to produce Homeless; A Love Story, a TV series for Showtime's digital network, where Frye was associate producer. Frye's initial contract with Irish entailed a proviso that for his services on the project Irish would have the right to display the footage "anywhere in the world as an example of his work". Later Frye offered Irish an implied $2.6 million dollar per year production contract that he called a "Cadillac Deal" from CBS for 8-12 episodes of Homeless.
According to the countersuit, Homeless; A Love Story was a "template production" used by CBS to draw aspiring producers and performers into an investment scam to fund projects that CBS would maintain the intellectual property rights of. Homeless; A Love Story had ben produced using the same script at least 3 times by CBS, known as Homeless Love and Shelter.
"This is a pay to play scam." Said Irish in an interview for the L.A. Times in 2016. "Frye wanted me to raise 15 million a year for CBS, a company worth 56 billion. That's why I exposed all of these snakes with the actors and crew."
And that was just what Irish did. With the production's lead actress, it's camera operators and others, Irish produced a documentary called Margarita's Millions, a 100 minute expose with people who worked on the project discussing how Frye and CBS lured them into the scam with promises of fame and fortune, and then did a 180 and told them they were only part of an exploratory project and that it had nothing to do with CBS.
The documentary shows different versions of the production side to side, and reveals that the script, characters and poster art for all three productions are almost exact in nature. The suit shows in evidence that Frye worked in the same office Shelter was produced in while it was filmed. Shelter not only features the same script and storyline as Homeless, its female lead is called "Ruby". In Frye's version she is named "Rudy."
Frye sued Irish for his use of the footage from Homeless; A Love Story in the tell-all documentary. Then the wayward producer conspired with CBS and the production's lead actress to "do a Bill Cosby on Irish", and have him charged with sex crimes he was acquitted of unanimously by a full jury, and later received a dismissal in the interest of justice on. During the highly publicized trial the actress, Margarita Dominguez, testified that she consulted with Frye to have Irish charged to protect the investment scam for CBS. According to the lawsuit CBS was unaware that the debutante had participated in a tell-all documentary about the scam, referring to CBS in the expose as being "full of shit" and repeatedly stating "…it was all just a scam…"
"What really ticked off the brass at CBS," our source continued "is that Frye gave Irish all the raw footage of the production. The lawyers tried to do a cover up, but there it is, and its everywhere. There is the CBS supervisor on set clapping the board in the start of every shot, there is Frye running the show. Matthew Blank lied through his teeth to our lawyers and our security team, but worse even for him, he lied to The Federal Court for seven years claiming the production had nothing to do with CBS."
In 2016 Irish sought intervention from The Supreme Court to order the criminal court to publish their transcripts of the actress' testimony via a Writ of Mandamus. The state court released the transcripts at the same time CBS' law department filed a successful 12(b)(6) dismissal motion against Irish in Federal Court, claiming the company had nothing to do with the production. Now the appellate court will decide if the matter should be reopened, and the extraordinary lawsuit by Irish will continue against television's largest network.