Refrigerated Hair Products Are Reforming How Americans Are Keeping Their Hair Growing Healthy and Staying Fresh!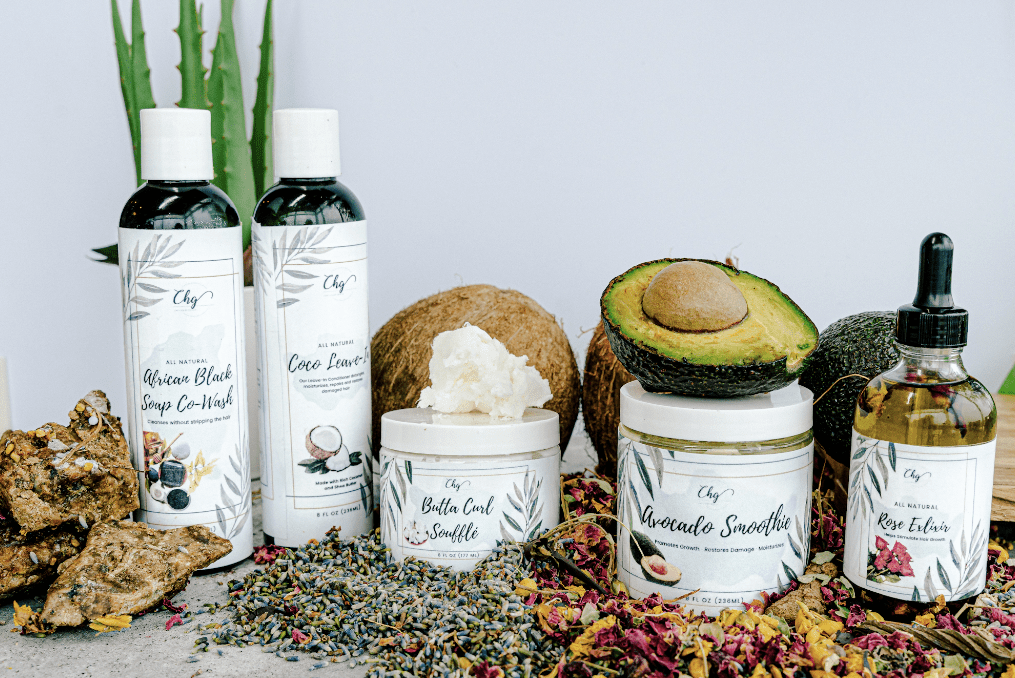 Everyone (hopefully) has hair care products they use in and out of the shower. Whether it be to keep it clean, grow back new hair or to have your hair feeling fresh, there is a new brand on the market that is changing the game.
Chy Hair Grow, based out of Mississippi, is a company that has taken the holistic approach to a whole new level and has created products that are infused with herbs, food derived, and all natural ingredients – and keeps fresh in the refrigerator instead of just laying around in regular conditions, so that you know the ingredients within it are fresh!
USA Reformer spoke with Chiara Lewis, the founder and CEO behind the brand, to find out more on this game-changer!
1. How did you come up with the concept of refrigerated hair care products? 
I came up with this concept because of my struggle with postpartum alopecia! After having my handsome little one my hair started to fall out aggressively. I cut it all off to start over.
I searched for products in stores that I thought would help my hair grow back. Nothing I purchased helped with my embarrassing problem. After spending a ton of money with no results I started researching to see what ingredients I could use to help me. After my research I hoped in my kitchen and started making my own organic products in an effort to regrow my hair healthier and longer. Within months my hair was sprouting like weeds. I realized my hair was growing so quickly because I was no longer using the store-bought chemically induced products.
I am a licensed cosmetologist of 12 years. I started using my hand made, food, and Plant based products on some of my clients and realized they were seeing the same amazing growth results, so CHG was born.
I wanted to make the products available to anyone looking for a truly organic/fresh hair care experience, and to my surprise my customers loved the idea of Refrigerated hair products!
2. Freshness! That's what comes to mind when thinking of Chy Hair Grow. How important is it to you that all the ingredients you use in your products are fresh and all natural?
Keeping our products completely fresh and natural will always be at the top of our list when formulating new products. We search high and low for the freshest ingredients to ensure our customers get exactly what we say we offer!
3. How do you feel your products and company have helped to reform Americans?
Our products are slowly changing the way people view hair products. The idea of Fresh and Refrigerated Hair Care is very different, but more and more people are becoming open to the idea of "Clean, truly organic" hair care.
4. During the COVID-19 pandemic, what have you been doing to keep your employees happy and business running as usual?
We have taken all the safety and cleaning precautions per the CDC guidelines while in the warehouse. I have raised their pay to help with additional expenses they may be facing due to family members that may currently be out of work.
5. While you are based in Mississippi, your products have buyers around the United States. What are your goals for the rest of 2021?
My number 1 goal this year is to get Chy Hair Grow into major retailers. Another goal is to partner with Cancer Institutions to provide free products to patients recovering from chemo to help them regrow their hair quickly.
6. What advice would you give other entrepreneurs who want to start and run businesses during the pandemic? 
If you have a business idea that is your passion, and you know it is something people will love; GO FOR IT! Even if you don't have the money to start big. Start small and work your way up. I started Chy Hair Grow at the beginning of the pandemic with $180 and a prayer. I did the research, put the work in, and marketed it like crazy. Now it has grown more than I could have ever imagined.
7. What does it mean to you to be a "Black Owned and Operated" business in America today?
It means everything to me because it is setting an example for the next generation that… even though it may be extremely hard it can be done!
8. What changes would you still like to see when it comes to how people may look upon black-owned businesses and where our society is at currently? 
I would love for people to know that black-owned businesses "can run a business successfully while also giving an amazing customer experience! When it comes to customer service black owned businesses get a bad rep; we at CHG are trying to change that narrative.
9. Which of your products is your personal favorite?
AloeGrowth Healing Serum. It is one of our top sellers because the hair growth benefits are amazing.
10. If you could change just one thing in this world, what would it be?
Social Injustice!