Naijasalesmaker Africa's No.1 Sales Strategist Helping Businesses Grow Their Business With Solid Strategies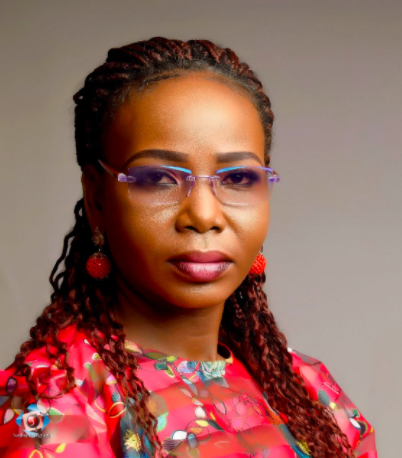 Sales is arguably one of the most important parts of business – if you aren't making sales, then you don't really have a business. With the sleazy sales tactics of old being well and truly put to bed, the world of sales is seemingly evolving faster than ever. With the times constantly changing, the importance of understanding sales and all the strategies is of utmost importance if you want your business to survive. One sales strategist who knows all the important elements of sales, is Toyin Akan.
Toyin Akan is the brain behind the transformational 30 day Sales Academy and is  popularly known as Africa's Number 1 Sales Strategist. Her sales academy is an online monthly  training and coaching program that hosts small business owners who are just starting an online business and those who have challenges making sales online. After spending over 14 years as an advertising, branding and promotional item consultant to multinationals in West Africa, Toyin Akan launched @naijasalesmaker to help entrepreneurs meet and exceed their sales goals after seeing the struggle they go through with advertising, branding and sales. 
Toyin has leading skills in creating sales strategies for online MSME businesses, with over fourteen years of collective experience working across a range of Multinationals offering them services ranging from Promotional Branding, Advertising Support Services and Digital Marketing. She leverages her effort on multinationals to MSMEs (Micro Small and Medium Enterprises) with the goal of boosting the competitiveness of small businesses. She communicates and interacts with business owners interested in starting a business or growing an existing one. She does this through a range of business services she offers: One- on-one coaching, online courses and digital products Leveraging on her vast knowledge in sales funnels, sales closing, advertising and digital marketing.
Her signature course, The 30 days sales academy has helped about 3,274 business owners to meet their business goals. Many of these business owners never made a dime online before signing up for Toyin's 30days sales academy and they now boast of making as low as $1,250 to as high as $3,750 within 30-60days as soon as they put into action the sales strategies she taught them. This is why she is also known as the Business Transformer. She also offers several other group coaching, 1:1 coaching and digital products to help business owners multiply their sales. With her vast knowledge in sales funnels, sales closing, advertising and digital marketing, her clients and students are sure to always get great positive results.
Naijasalesmaker was started by Toyin Akan who is also known as Africa's Number 1 Sales Strategist. Toyin is recognized in Nigeria as a leading sales coach and strategist. If you want to learn more about Toyin and her work, visit her instagram @naijasalesmaker