MUSIC PRODUCER AND SONGWRITER REDAH AND TURKISH SINGER BENGISU SING TOGETHER TO RAISE FUNDS FOR THE EARTHQUAKE RELIEF ORGANIZATIONS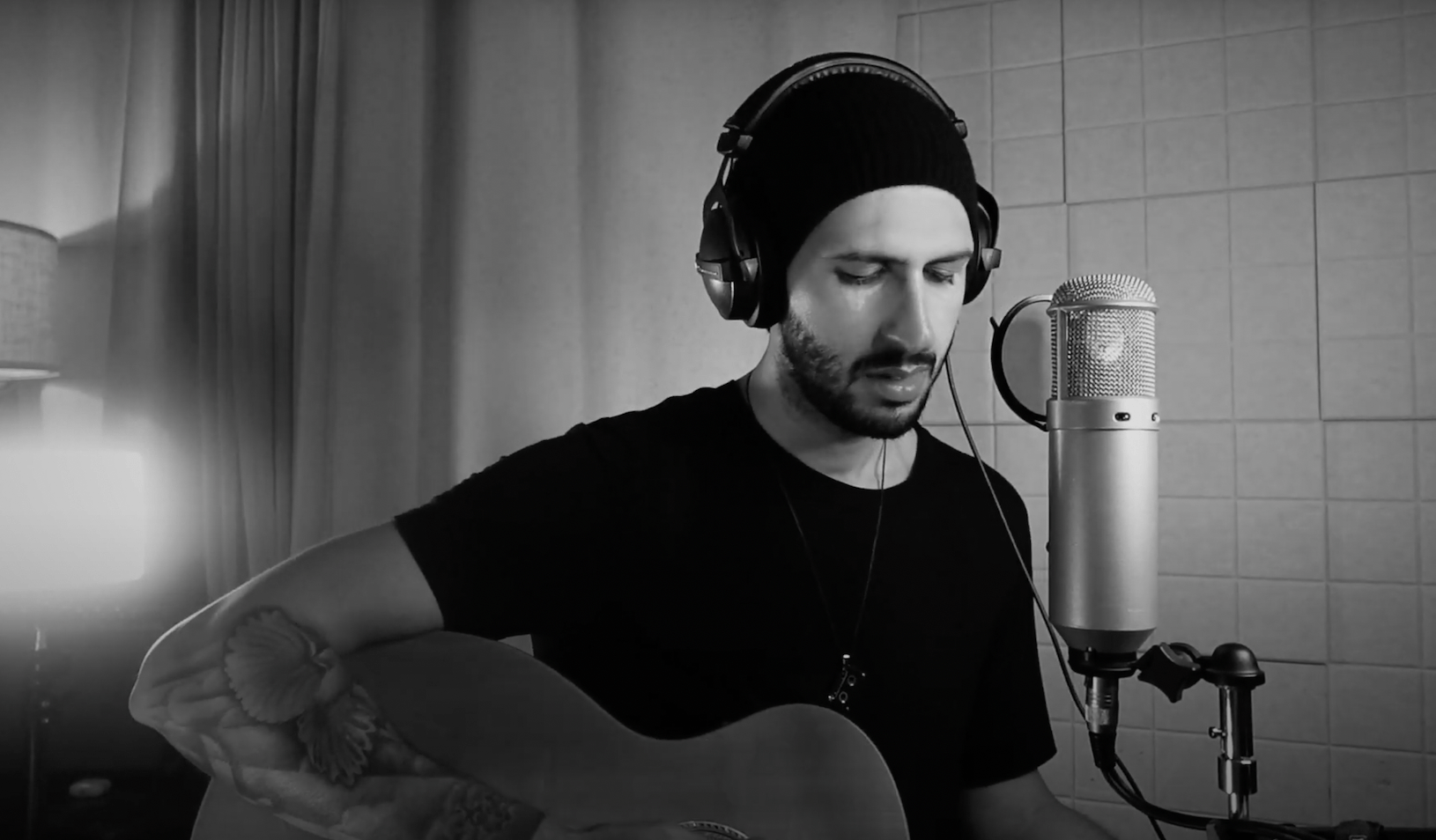 Starting on February 6, a deadly series of earthquakes hit parts of Turkey and Syria. As of today the death toll tops 47,000 and the numbers are still rising as the rescue effortlessly continues.
Heartbreaking photos and videos of the disaster have been heavily shared around the world including the now famous photograph of Mesut Hancer, a Turkish father refusing to let go of his deceased daughter's hand still stuck in the ruins.
Following the events, Los Angeles based French-Moroccan music producer, composer, and singer-songwriter Reda Haddioui known as Redah decided to act rapidly and write a song titled "Gone Far Too Soon". It features the Turkish singer Bengisu and was released on social media in order to raise awareness and encourage people to donate to the earthquake relief organizations.
In March 2020 at the beginning of the Covid 19 pandemic, Redah had already given proceeds from his acoustic rendition of the song "Put A Little Love In Your Heart" featuring singer-songwriter Dominique to support healthcare workers fighting the virus on the frontlines. This time Redah has created a grandiose production featuring orchestral and oriental elements blending together with English and Turkish vocals, creating an emotional song paying tribute to the ones affected by the earthquakes.
Below are some of the words Redah shared with us about how it all came together:
"I was watching the news and was completely ravaged by the photos and videos of the aftermath. Then I saw the photograph of Mesut Hancer, the Turkish father holding his dead daughter's hand in the ruins. I felt powerless but really wanted to help. I had so much emotion to get out of my head so I started arpeggiating on my guitar and soon after singing in the father's voice talking to his daughter. I was really moved and the words came out very authentically. I am not Turkish or Syrian but I am human and music is my first language, a universal language, and I wanted to help in any way I could through this medium.
After writing the words and melody, I invited my talented musician friend TAYAR, who has helped me a lot on this project playing the piano and oud parts, as well as helping with the video editing. The cello parts have been played by Jean-Paul Barjon, one of the greatest cellists I know (credits include: Hans Zimmer, Coldplay and more). Then I really wanted to find a Turkish or Syrian singer/musician to be a part of this project. Thankfully I had the chance to connect with the amazing Bengisu, a Turkish singer with over 10 years of experience and whose voice has really elevated the song. The singer Carla Esther has also added some beautiful background vocals. Everything happened very quickly as I wanted to get the song out as fast as possible to raise more awareness and hopefully make more people donate.
After 3 days working day and night, the song has been written, recorded, produced, mixed, and the video edited and subtitled. There's no such thing as resting when you're working for such an important cause and we are all very proud of the final result.
The goal of this project has never been to go viral or anything like that. From the get go the only idea was to make more people aware of the different ways to donate. The song is another way to sensitize viewers and listeners across the world. It has already been shared by several earthquake relief organizations, which thanked us for the support. To me, even if all these hours of hard work made even just one person donate, that's still a win. These days having a roof to sleep under and even just being alive and healthy is highly underrated. Some people out there have lost everything. Today we can't fix all the problems in the world, we can't help everyone, but helping on a smaller scale still makes a difference, which over time can lead to big changes."
To Donate:
https://disasterphilanthropy.org/donate/turkey-syria-earthquake-recovery-fund/
https://donate.tpfund.org/campaign/tpf-turkiye-earthquake/c465112
https://plan-international.org/
https://www.directrelief.org/emergency/turkey-syria-earthquake/