Katie Garrison Is Reforming The Way Real Estate Agents Do Business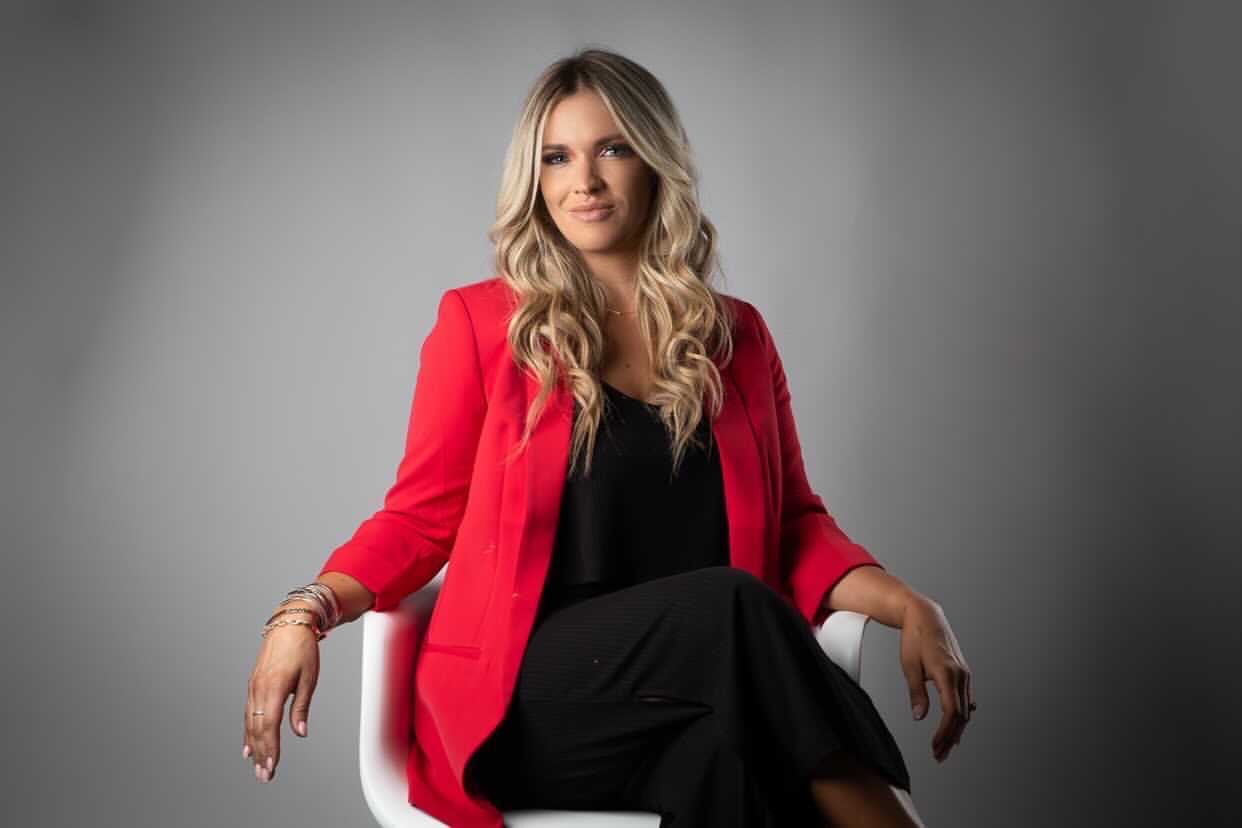 With 2020 about to come to an end, Katie Garrison and her team at Barlow Realty in Brentwood and Nashville, Tennessee, are preparing for a busy 2021 in terms of people buying and selling real estate.
Katie, one of the State's go-to agents for home sales tells us that the market "is nothing like I have ever seen before!"
From selling Dodge vehicles to raising three kids, to now taking on the market during COVID-19, Katie spoke exclusively with us about how she is reforming the industry she's in for the better, and what trends she has seen happen this year and going into next.
1. How did you first desire to get into the real estate business?
One of my first jobs was selling Dodge vehicles! I loved the negotiating aspect and the high of a sale. This is what led me to get my real estate license. Selling was my passion and I am so thankful I made the leap into the real estate world!
2. What was your first sale? How was that feeling?
My first actual sale was an $829,000 new construction home! Once I got a taste of what a commission check was like on a home like that, I was hooked! I was never turning back!
3. You have grown yourself into one of the top realtors in Nashville. What key values do you believe have gotten you to the top / has separated you from others?
Trust is key in our business. If your buyer/seller does not feel comfortable with you then most likely they are not going to make one of the biggest purchases of their life with you. Always have your clients best interest in mind.
4. Who were your role models within the industry?
My broker Lorraine Mineo with Barlow Realty has been someone in the industry I have been able to look up to and aspire to be more like. Her knowledge of the business and the way she navigates through a transaction puts me in awe sometimes!
5. With COVID-19 what is the market like right now and heading into the new year?
The market is nothing like I have ever seen before! With annual price growth reaching record highs and interest rates at record lows, this makes for a booming market with no signs of slowing down anytime soon!
6. What would your advice be to anyone looking at selling or buying right now?
Now would be the best time to invest in any real estate before prices & rates continue to increase. Find a qualified real estate agent who can negotiate on your behalf and help with any questions that might arise.
7. What have you personally helped reform within your industry since the start of your career?
I personally think I have helped reform my clients idea that buying/selling a home can be fun again! Any transaction can involve high emotions and nerves. But always keeping a positive attitude and having fun with my clients helps make it a bit smoother.
8. Being a mother to 3 kids, one being special needs, how do you find time to keep on selling?
My kids LOVE to help me out on all my transactions! They love hosting open houses with me and greeting future families into their new homes! Having them involved in decorating, baking cookies, and making little goodie bags not only helps me but helps instill work ethic in them for their future.
9. What is a motto you live life by?
"If you aren't making someone else's life better, then you're wasting your time. Your life will become better by making other lives better."
10. When you aren't selling or taking care of the kids, what do you like to do here in America?
One of my family's favorite things to do is go boating and jet skiing! Any sunny weekend you can always catch us at the lakehouse enjoying life and unwinding.