Joi Mebane Has Reformed America's Microblading Industry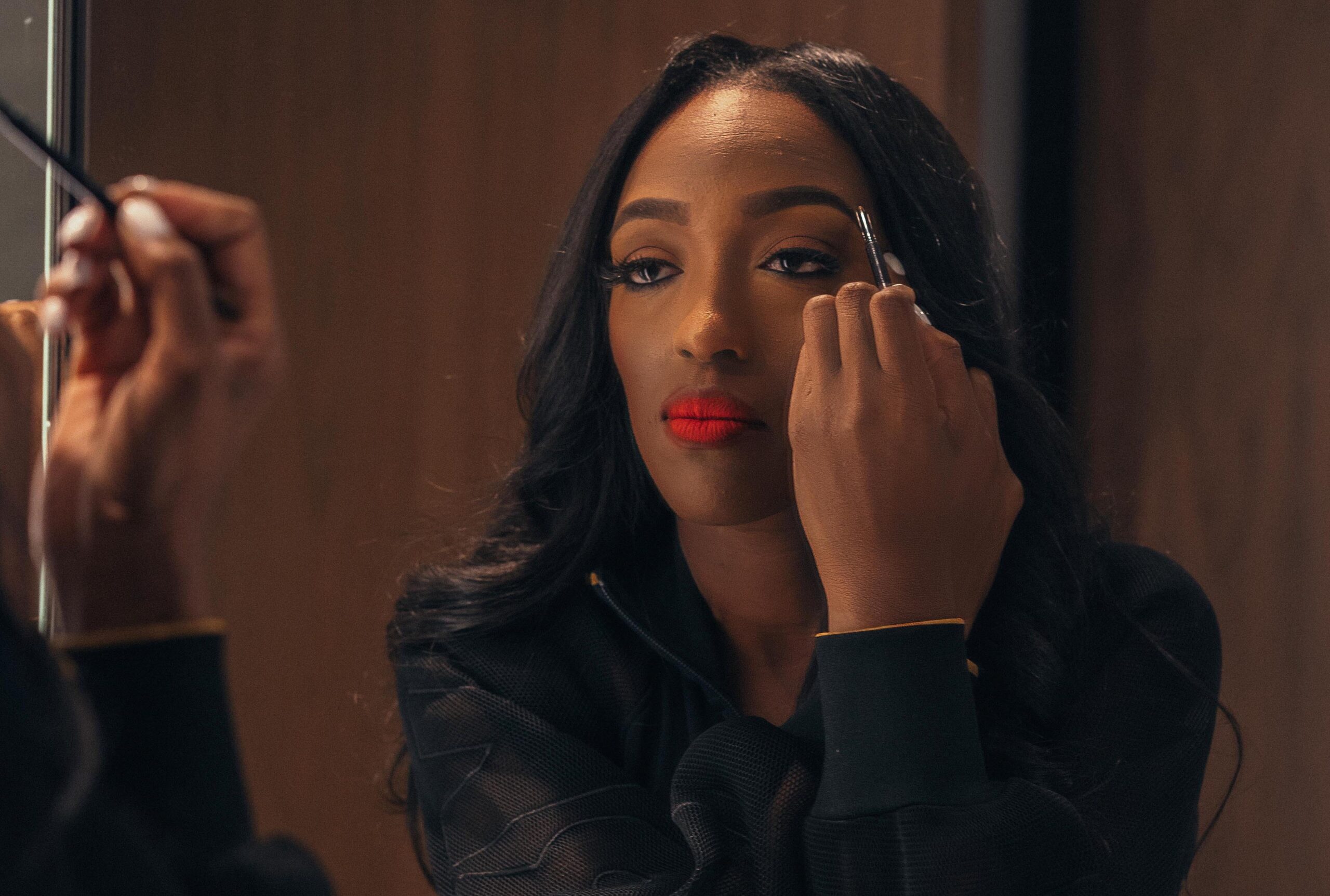 It's one of the first things you see on a person when speaking to them: Their expression / eyebrows. With so many people who want to have eyebrows "on fleek" and looking their very best, microblading has definitely become a lucrative business across America over the past few years, and looking at the figures, a microblading artist can earn around $187,200 to $624,000 a year.
So how can you scale and become successful in this industry? Enter in, Joi Mebane, the world famous creator and CEO behind The Look By Joi. She has been one of America's go-to experts and innovators in the microblading industry. During the pandemic she created "The 60 Second Brow Kit" which helped those stuck at home get their brows done professionally and now she travels the country to sold-out conferences teaching men and women how to open successful brow and microblading businesses.
We spoke to her to learn more and find out how she has reformed this part of the beauty industry.
1. How have your programs and products changed the beauty and microblading environment / space?
In December of 2021, I wanted to create a way to empower people and help them build pandemic and recession proof businesses. Seeing how many people lost jobs and closed their businesses, I knew I had to figure out a way to share what I know about this billion dollar beauty industry with others. I teamed up with Artistry Brows and The Perfect Brow Stencil to offer my Microblading to Microshading Tour classes for only $500. I wanted to offer my classes at a price point anyone could afford to invest in. Since then I have taught over 1,000 people how to make money doing brows and permanent makeup services, even in a pandemic.
2. What aspects of what you teach do you feel are the most innovative?
When teaching, I think my most innovative approach is encouraging everyone in beauty to get into more cosmetic, semi-permanent solutions. You can not only double your income with these higher ticket services, you can save time and work less. In my classes I don't just teach the skill, I teach the business mindset to not just have a business but to grow and scale your business.
3. Which types of people would best be able to utilize what you do and can provide on your tour stops?
On my Microblading to Microshading Tour I teach all kinds of people how to make a career out of eyebrows and permanent makeup. From newbies trying to break into the beauty industry to seasoned professionals, my tour provides everything you would need to know about doing the microblading/microshading service from start to finish. I also have a variety of men in the grooming and beauty space that take my classes and offer these services to men and women.
4. What trends within the beauty industry do you see happening as we go forward in our society?
The beauty industry is going from cosmetics to cosmetic, meaning people want more semi-permanent and permanent solutions for beauty. I noticed this trend emerging in China about 8 years ago. It inspired me, so I researched and discovered the world of permanent makeup. Over the last few years the United States has exploded with demand for permanent beauty solutions. Women, and men, want to look good from the moment they wake up.
Since I do eyebrows, it was natural for me to offer a semi-permanent makeup service for brows. Microblading and microshading, also known as ombre brows or powder brows, are one of the biggest makeup trends right now. This technique inputs pigment into the skin using a handheld or automatic device. Unlike a tattoo, microblading only goes 3 layers into the skin, making this a semi-permanent makeup solution.
5. What types of statistics within the industry do you see coming forward and popping up right now during the pandemic?
During the pandemic, at home beauty products and DIYs exploded! People were not able to get their hair, nails, lashes, brows, etc. done by a professional. So a lot of people tried their hand at doing it themselves, which caused a huge spike in online cosmetics sales. Even though people are able to see their beauty expert now, the fear of a shutdown has made people realize they need to learn to do some of their beauty routine at home OR that they need to invest in semi-permanent makeup solutions. Either way this billion dollar beauty industry isn't going anywhere!
6. What's next for you?
I am currently launching my mentorship program. It's a 12 week program to help future Glam Executives start, market and scale their beauty business.
For me, it's so important to share my knowledge with hard workers that want to learn and dominate in beauty.