Jack Murphy: Twenty-Three And Reforming America!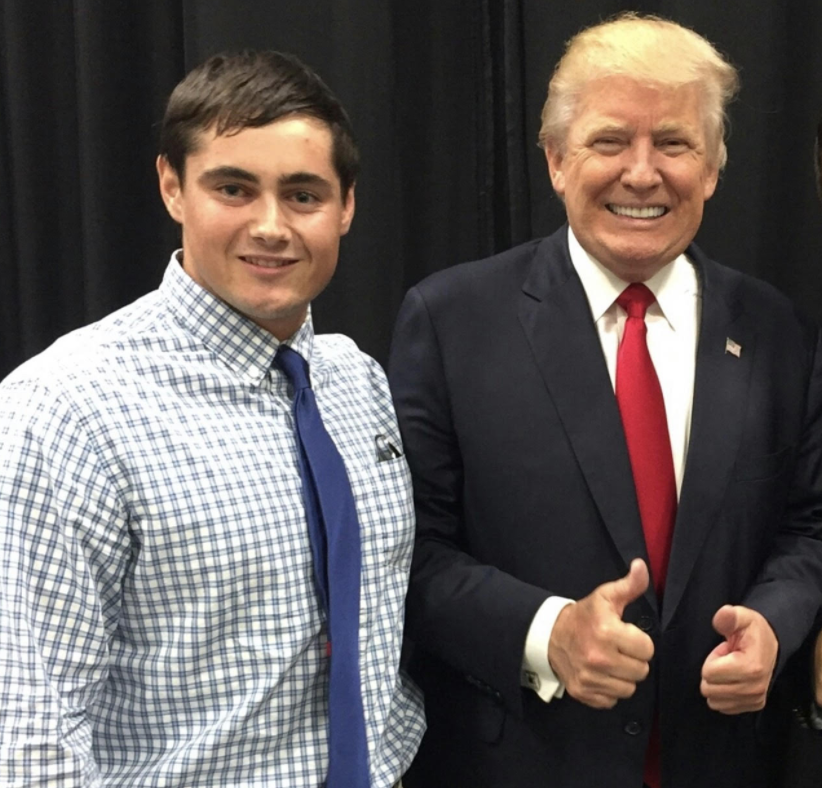 Age is just a number when it comes to success, and there is nobody better to prove that than Jack Murphy, a 23-year-old multi-millionaire entrepreneur in Kansas City.
Jack, who grew his e-commerce store and website http://ilovemyfreedom.org from literally nothing in his dorm room in college to a $25M+ business in a few short years, has seen his methods in digital marketing and product promotion land him on the Inc. 500 list each year; Most recently he is #298 across the entire United States.
USA Reformer sat down for an exclusive conversation with Jack to find out more about making millions, his mindset and tips for other young entrepreneurs.
1. From starting in your college dorm room to now making millions… did you think you'd have this type of success so soon at only 23?
Things have definitely progressed much faster than I could have ever imagined. I truly enjoy the journey more than anything though which makes it a lot easier to put in ridiculously long work weeks. It definitely hasn't been easy so far but it's been an incredibly fun and memorable journey. Revenue and income aside, if I was given the choice between the money I've made so far or the knowledge I've accumulated, I'd take the knowledge hands down. I'm grateful to have learned at this point already that happiness doesn't come from money. It sounds cliche but my true happiness comes from the journey. I love coming up with ideas, testing, optimizing, and seeing how ideas or strategies play out.
2. What was the "turning point" you think in your business?
I honestly think dropping out of school was the turning point as it allowed for a couple of things to happen. First, I'm one of the most competitive people you'll ever meet. I hate losing and nothing would be worse than dropping out of school and eventually having to go back to school because I failed on my own so it was an extra layer of motivation to prove anybody wrong who thought it was a dumb idea to abandoned school two years in. In addition to that, nothing felt worse than sitting in school learning more from doing digital marketing and business on my own than I was learning from the out-dated textbooks. I realized I was wasting my time and wasn't able to give 100% of my focus to the growth of the business. Once I pulled the plug on school, I was able to shift 100% of my focus and energy to business. Those two things in conjunction were definitely the biggest turning point in my life and business in general. I don't think dropping out of school is for everyone and I personally tend to be somewhat risk-averse on major decisions like that. I wouldn't have done it had I not believed in what I was doing and had a clear proven strategy that I knew was scalable.
3. How do you feel your products and company have helped to reform Americans?
Our products have helped reform Americans helping our customers convey their voice and beliefs. I look at all of our products as the vehicle of expression for our customers. There's no simpler way for people to express their beliefs than what they're wearing on their bodies when they're in public. We've also crafted an approach of mass adoption in an effort to get our products in as many hands as possible. This creates debate and conversation and allows patriotism to spread to more people.
4. How do you come up with the concepts / ideas for your products?
Almost everything we've developed has come from listening to our customers or a random idea that I've had or somebody else on our team has had based on something happening in the country. Unless we know we have a big winner, we usually test things with micro-segmentation and let the data speak for itself on whether or not it's going to be a winning product before we roll it out to the entire customer base.
5. How have sales been since the pandemic started? And with Trump now being out?
2020 was our biggest year by far and the pandemic definitely helped that growth but wasn't the core driver. With Trump being out and the unprecedented fashion in which it all went down, there's an interesting level of energy brewing. The fact of the matter is, Trump losing and being publicly executed by the big tech companies has done nothing but bring the base's enthusiasm to an all-time high. This movement isn't going to go away. 2021 is on pace to be drastically bigger than 2020 for numerous reasons internally and externally.
6. What advice would you give other young entrepreneurs who want to start and run businesses during the pandemic?
First off, I'd say don't be afraid to fail. If that's what's stopping you from starting, you're making the biggest mistake possible. If you don't fail, it means you aren't testing, learning, and growing. Sell into an interest that can be scaled to millions of passionate people or solve a problem that can impact millions of people. If you're still in school or working a full-time job, nothing is stopping you from growing a side-hustle and trying to see if it's sustainable before going all-in on it. Like I said, you're going to fail as you learn so don't derail your entire life if you aren't in a position to do so. However, there are so many good technical resources on the internet or in books on how to build a business, drive traffic or visitors, and do all the technical things involved but the most important driving factors come down to your desire, passion, and work ethic along with having the right brand or idea that can actually be scaled. On a macro level, with the way the digital world is evolving, building a brand backed by loyal supporters is becoming the most important thing for long-term success.
7. What's next for you in 2021?
On a business level, 2021 is the year of the brand. We've made some massive operational improvements with our team and we've shifted our marketing strategy in a way that I believe will allow us to scale past $100 million and beyond. We're also working on some really cool things to truly make an impact in the country. It's really a special thing when you're a few years in and everybody on the team knows we are literally just getting started.
On a personal level, I'm just trying to continue building momentum by staying focused on my relationships with my wife and family, eliminating unnecessary distractions, constantly working to improve my physical health, and overall being grateful and happy for the opportunities God has given me so far in this world.
8. If you could change just one thing in this world, what would it be?
I would ask for all people to be open to the beliefs and expressions of others regardless of where they stand on the political spectrum. We aren't all going to agree on everything from a political policy standpoint as nobody has had the exact same experience in life as anybody else. Experiences craft the opinions of people far more than statistics and data. When you aren't willing to hear why or take into consideration somebody else's beliefs, you're demolishing the entire foundation of the fundamental principles that make America the greatest country in the world. However, when people (on both sides of the political aisle) refuse to hear the opposing viewpoints of other people, we can't improve and adapt as a Nation and a world as a whole.