How Youtuber and Influencer Kazzy 'Official' Got half a million Subscribers With His Overnight Success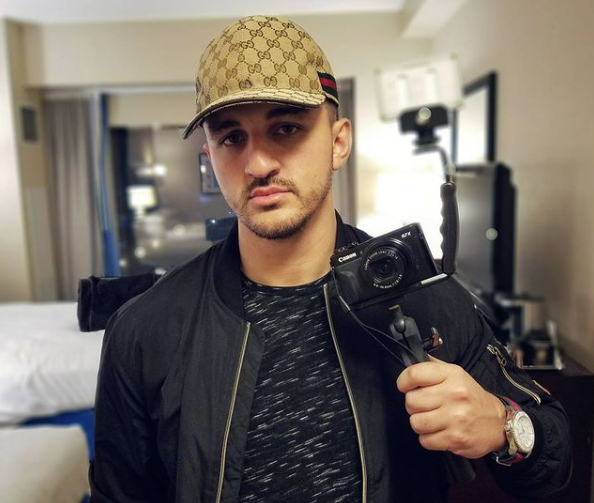 A rising Youtube star donned a half-million cap with an overnight challenge that made his video blow up the internet. Youtuber and Influencer Kazzy now owns an ever-rising count of near 500,000 subscribers, and like every inspirational icon, he has a story to tell. 
The great realization
Kazzy didn't wake up one day realizing his passion and talent for Youtube; he was instead a corporate employee who was finding his fix in the massive corporations and organizations – this time, the Government of Canada. In March 2016, Kazzy got fired from his 6th job and started exploring the digital world's verticals. Working for others in a confined environment that didn't allow for creative expression was tough.
'The Overnight Challenge' led the viral trends back in the days, and Kazzy was curious to try his luck with the lens on the trend. The overnight challenge was basically a challenge where people who had a valorous nerve would spend a night in a spooky place such as a hunted property, abandoned mental asylum, and so on. These people would record a vlog covering their experiences and how they were courageous enough to spend a night in a somewhat shady place where no normal person would prefer spending a night. This trend exploded.
A trend that stayed
Kazzy got evoked by the challenge and flew to Los Angeles to place his bet in the trend. He aimed to spend a night in the fabled and famous 'Area 51' and attempt at vlogging his escapade. As the Youtube world has it, his vlog blew up on the internet and went viral all over the world (video now has over 5.1 million views). Kazzy's channel started getting recognized, and he was getting an overwhelming response from people from all corners of the world. His Overnight Challenge video also helped with an organic reach for the rest of his work and made them equally successful. 
By January 2017, two months after the 'viral video,' Kazzy's channel became the fastest growing and rising channel in Canada. He leaped from 10,000 to 100,000 in just a week, and it was due to the video that topped the trend and led Youtube by setting an example. A few days down the line, Kazzy grew to 200,000, leading to 300,000 to now having approximately 500,000 subscribers – 470,000 to be exact. This is in addition to the 500,000 Instagram followers he also has due to the cross-platform power of YouTube. 
Talent has no boundaries 
Kazzy's talents trace further to entertaining his audience with his music, and they adore his rhythmic finesse. He keeps feeding his subscribers with musical magic and has over 4,000,000 plays on the platform. He has earned substantial revenue from music (a welcome sight for a vlogger), including from his top song – Aldosworld Diss Track part 2. He's committed to making his audience engaged with him, and his content speaks for it. "In addition to being a YouTuber, I also made music for the fans – they loved it, and they still sing the words in my comments," says Kazzy. 
Networking the way up
Kazzy's life beyond the Youtube journey is as fascinating as his online presence, and his distinct approach towards building a widespread network has helped him grow further in the industry. He moved to LA into a Bel Air Mansion to vlog with a Youtube team, and promptly his mansion became the party pad for the big-league Youtubers and Influencers such as David Dobrik and Bryce Hall. During this summer, he became friends with such megastars that filled him with pertinent knowledge to build his name in the industry and become the Youtube and marketing expert for Dreamwell he is now. 
Kazzy is now working with and managing the Youtube world's megastars such as Moe Sargi, Omar Gosh TV, AldosworldTV, and more. His channel has fashioned over 42 million views and 470,000 subscribers – a figure that's snowballing with his persistent efforts and talent.