How The Jawzrsize Product Has Changed Americans For The Better!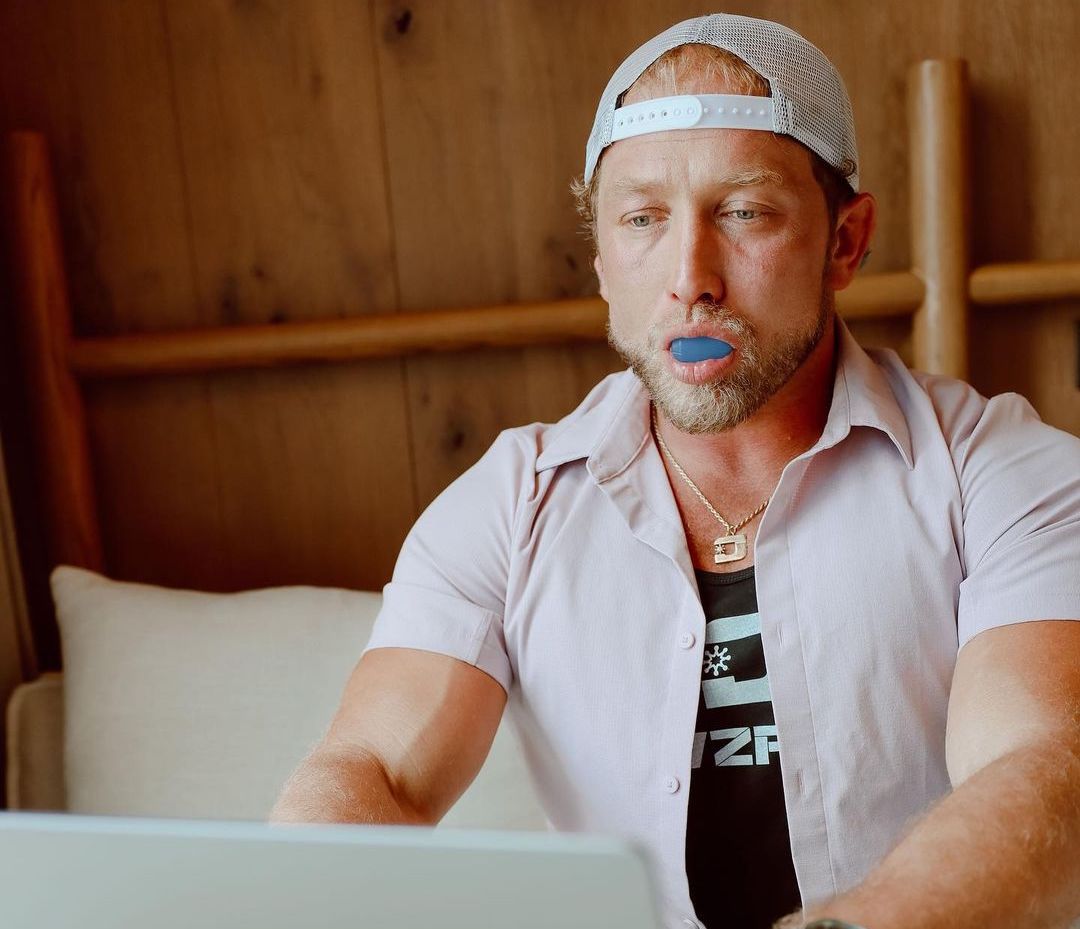 Jawzrsize, the small-but-mighty innovative facial fitness product that has gone viral worldwide and especially here in the United States, is helping to tone & sculpt and change people's lives for the better.
Invented by former cage fighter Brandon Harris as a way to strengthen and tone the muscles in the face and neck, the product has been backed by doctors, health professionals, athletes, models and more such as Dr. Andrew Huberman, Joe Rogan, Pat Mcafee and most recently, former NFL player AJ Hawk.
We caught up with Brandon Harris at his home in Hawaii on how the product came to be and how it continues to reform people's lives daily… 
1. In your own words Brandon, how do you feel Jawzrsize has helped Americans reform their lives?
Jawzrsize is helpful for anyone who wants a full workout for the face and neck muscles. Using Jawzrsize also tricks your brain and body into thinking it is eating because you are simulating the chewing and biting motions. I think it can help reduce food cravings. Our product can also help you bring the primal bite back into your life. Our diets have become so soft from consuming processed foods that our jaw, face and neck muscles are weak. The inactivity of the jaw has made us soft like our food. Simply put, Jawzrsize is for anyone with a face who wants to put the bite back into their life. 
2. How did you come up with the name and concept?
I originally had the concept for the product in high school when I was wrestling. I presented the idea to my high school wrestling coach who laughed it off as a crazy kid idea. A couple of years after high school, I became the MMA fighting light heavyweight champion in Fairbanks and while I was competing for the Alaska state title, the idea of Jawzrsize started to make sense again. I was absorbing all of the punishment that comes with MMA fighting and the need for a product to help strengthen my jaw was starting to make sense again. However, there was no product to be found that could help me achieve my desired results. Fast forward a couple of months I got a broken jaw and had to have my jaw wired shut. The injury happened during the throes of a –50F "cold snap" in the brutal Fairbanks, Alaska winter months. I decided to visit a friend living in Hawaii to help speed up my recovery time in the sunshine. Alaska is cold and dark during the winter months and is not a good place to heal to body. I bought a one-way ticket to Honolulu and decided to try a different venue for my recovery from the injury. I had never been to Hawaii before and was awestruck by paradise. During this time, I was sleeping on a friend's couch and living a gypsy lifestyle in Hawaii. I did not want to go back to the cold and darkness of the Alaska winter after discovering Hawaii for the first time. I decided to stay in Hawaii and look for a place to live and work permanently. I had always been blessed with the gift of gab and had a friend that worked at a car dealership in Honolulu. He got me a job selling cars. I love fast cars and motorcycles and I had the opportunity to purchase a 1000cc bike (crotch rocket) from a trade in at the dealership I was working at. Little did I know that a bike accident would change the course of my life forever. As I was pulling out of the dealership after work on my way home, I decided to open the bike up. Bad move – I "ended" the bike and smacked my head on the pavement. I ended up in the hospital and was placed in a medically induced coma for 13 days. As I came back to life, I realized that I not only had a traumatic brain injury to heal and recover from but a broken jaw injury to rehabilitate. This only furthered my belief and vision for creating a tool to help me pick up the pieces and put my life back together. While healing, I was able to return to work at the car dealership, I was not happy with my current path. My life had been shaken to the core and I was a shell of the person I once was due to head trauma and jaw injury. I needed a new direction and all I could think of was this idea of a device to help strengthen and align the muscles in my face – JAWZRSIZE. With the injuries came several negative side effects. My speech was terrible, my sinus passages were shot, and my jaw was lopsided. I needed something to help align and strengthen the muscles in my jaw, face, and neck. The best alternatives I could find to help bring my bite back were dog chew toys. I needed to have a talk with the man in the mirror. I could not get the vision out of my head, so I decided to go ALL in and quit my job at the dealership and focused on the creation of my vision – Jawzrsize. I bought several mouth guard pieces and chew toys in hopes of creating a hybrid of the 2 products that could help me realign and strengthen the muscles in my face. I spent hundreds of hours in local jewelry shops that allowed me to use their tooling and shaping devices to create one of many Jawzrsize prototypes (which I still have to serve as memory). Becoming my own test subject, I started to become more and more satisfied with the prototypes I was creating and test subjecting myself. I liked the positive results I was seeing in my facial structure, breathing issues and facial symmetry. Not to mention I was living out of my car at the time as I had pushed all of my resources and time into creating a product, I knew I could truly help people that had similar issues. I finally had a product I felt comfortable bringing to market. I filed for patents and currently hold 2 patents on the Jawzrsize units. Now my journey is focused on bringing Jawzrsize to the world and creating brand awareness for a region that is often overlooked: our faces.
3. Give us an 'insider tip' on how someone can master the Jawzrsize product and see results quicker?
As with any workout plan, consistency is crucial. Using Jawzrsize safely is all about listening to your body as you do with any other workout. When your muscles are fatigued, take a rest. Also, once you are familiar with the product I would recommend using the different resistance levels we offer to complete your set – similar to having different size barbells or adding and subtracting weights with your other workouts, think drop sets. 
4. What advice would you give other Americans wanting to innovate or create their own product?
Having passion for your invention or services offered is important. If you are not then possibly you need to find something else or Another approach. You have to absolutely believe and love what you are doing and the business you are representing. Manifesting your business dreams into reality.
5. How has it felt as a creator to see your 'baby' take off and become a massive success in the marketplace?
It is good to stay humble. At Jawzrsize we feel like the work is just beginning because not enough people have experienced the benefits of our product. We want to help and inspire as many people as possible. 
6. What expansion plans for Jawzrsize do you have coming up? Any new products?
I wish we could talk a little more about this but unfortunately you are going to have to wait and see. Again, it is unfortunate that others have tried to imitate but NEVER duplicate our product. There are a lot of knockoffs running around out there so we aren't going to give them another free lunch haha. I promise you we do have some exciting and innovative additions around the corner! STAY TUNED!!
7. And finally, why are you proud to be American?
Being an American is great because of all the diversity we have in this country. That is what makes us strong. I feel fortunate to live in Paradise which is Hawaii, USA. Shot out to Hawaii. Shot out to Alaska where I was born too. How could you not be proud to be an American when you have Alaska and Hawaii, USA!