Going Above and Beyond in the Concierge Industry with Sunil "Shahs" Patel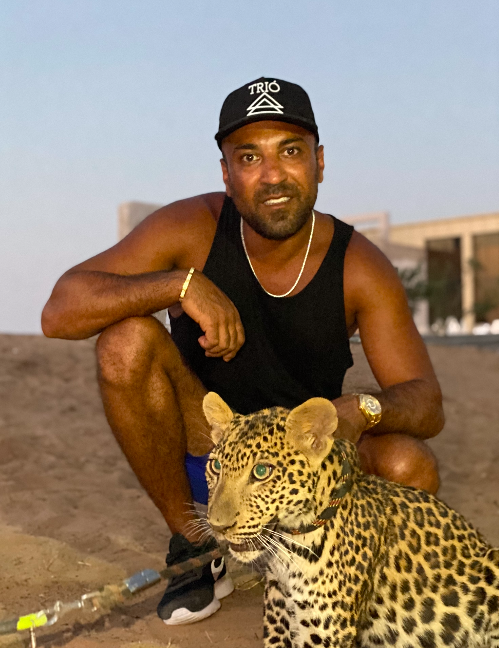 Sunil Patel aka Shahs, is a world renowned and award Winning "go-to" individual within the concierge industry. He caught up with us recently to discuss his career and upcoming projects.
The Concierge Business
Shahs began working in the concierge industry when he was just sixteen years old, and now he has gone on to win multiple awards including the Concierge Company Award from the London Lifestyle Awards and the luxury concierge company Lux Life Award. He created his own custom built system to understand the needs and wants of each individual customer, this aids him to offer a truly bespoke service to all of his clients. He has provided his services to a wide variety of customers. He even ensures that if it is a group that he is working with, each individual in the group has their unique needs catered to in Shahs' typically meticulous and efficient way. He claims that his concierge business is founded on three basic principles. Firstly, striving to have the best connections possible, he prides himself on his global contacts which allow him to "obtain the unobtainable". Secondly, offering a private and personal one – to -one service. Thirdly, offering the best priced concierge service on the market. This shows his dedication to his craft and further demonstrates his attention to detail. It is clear to see that Shahs cares deeply about his business and by extension, the customers who support it, for without them none of his success would be possible, and it obvious that Shahs keeps this in mind all of the time.
Analytical Take on Business
Shahs studied Business Administration at the London Business School and graduated with his degree in 2009. He would then begin his journey into the world of business analysis. He spent twelve years in this role and had a particular focus on Sustainable Development, self -Government, and political economy. He was highly efficient in this field; he created systems that helped a company evaluate operational requirements more accurately and improve the forecasting of finances, growth, and development. He was also closely involved in the monitoring and assessment of the performance of sales groups, he even devised a model of analysis that improved the company's primary products sales by 110%, he did this by correlating the sales data based on advertising and Marketing expenditures, past analysis and pieces of business advice. Moreover, he supervised a company's transition to a computer-based ordering system, eliminating warehouse downtime and redundancies, generating over $1.5 million in savings every year. This all highlights the enormous success than Shahs has managed to obtain in the field of business analysis. He has plans to further develop this business and become a national and international level businessman who can engage and influence decision makers and thought leaders across the globe. He is more than comfortable dealing with the highest level of executives in the boardroom.
Humanitarianism
Shahs has a deep rooted and profound interest in humanitarian and philanthropic matters, particularly in Central America and Honduras where he has embarked to on missions. These charitable ventures of his stem from a fascination with the third world, he hopes to use this unwavering and untiring commitment and drive to help these people in need by fighting to bring more dignity and autonomy to the poorest of people in developing countries. This demonstrates that Shahs has a strong sense of morality and is making an effort to change the world for the better.
Connect with him
Instagram – @Shahs
Website – shahslondon.com