FieldBee Autosteer Kit Offers Hands-Free Control With High GPS Precision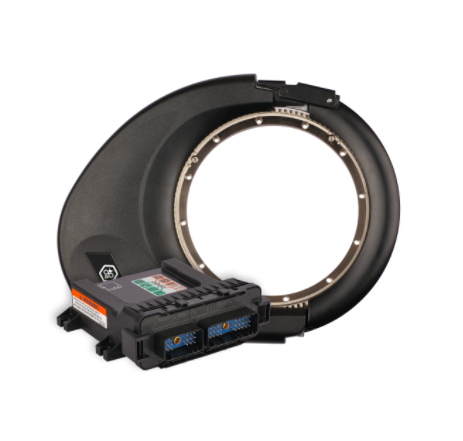 Farming can be challenging. But with all the instruments and technology available right now, farming has become smart. It is easy to use the tools at your disposal and reap your benefits. FieldBee Autosteer Kit is one such tool that makes farming easy. The Autosteer Kit gives you an automatic hands-free regulation of the steer with the help of GPS. One can easily do other farming activities while the Autosteer Kit handles the steering of the tractor.
The Autosteer Kit is of high quality and is used by many farmers. It has the same automatic steering controllers used by Claas, Mueller-Elektronik, Ag Leader, TeeJet, etc. FieldBee Autosteer Kit also has a built-in terrain compensation that allows the farmer to farm in rugged terrain.
Moreover, the FieldBee navigation app lets the users connect over WiFi. So, one can sync the navigation with the steering and do the work without having to touch the steering. It is used by many farmers because it is remotely serviceable; the customer service at FieldBee can send updates and online support when needed.
The Autosteer Kit contains two things – the MDU-G4 mechanical drive unit and the ECU-S1 controller. The MDU-G4 mechanical drive is a high-performance steering actuator. It can provide high precision steering when coupled with a GPS. And the ECU-S1 is a high precision electronic controller that provides automatic steering capability to the vehicle. It is connected to the display system and takes commands from it.
The company provides free installation in countries like Austria, Belgium, Belarus, Germany, Hungary, Luxemburg, Mongolia, The Netherlands, Poland, Slovakia, and Ukraine. It is becoming increasingly popular in nearby countries as well.