Even At A Young Age Ava Otto Is Reforming Americans Through Social Media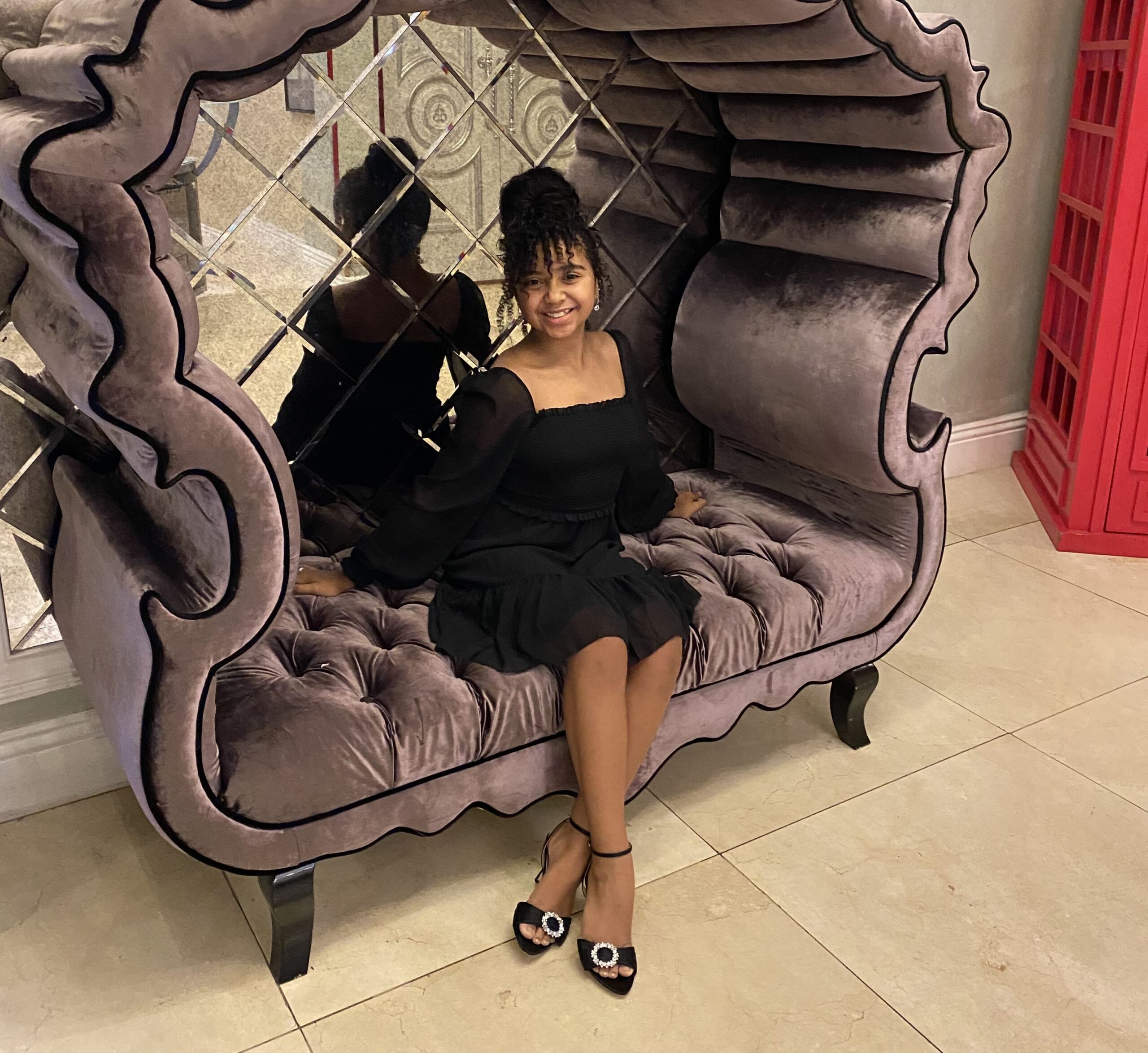 She may be only 11, but model, dancer, advocate and social media influencer Ava Otto has proven that age is only a number, and the mindset is what really matters.
Using her voice and various social media platforms, Ava has brought forth messages and visuals that show that the younger generation actually knows what is going on and has a positive outlook for the future ahead. From saving dogs to feeding the homeless to her anti-bullying messages, Ava is just getting started on reforming us Americans.
1. 2022 is here, what are you most looking forward to?
There are so many exciting things happening this year! I'm looking forward to finally being able to share some of the projects I did in 2021 and new projects for 2022. I'm also looking forward to doing big things with my non-profit Passion Project X.
2. How have you had to innovate and get more creative as a social media influencer, model and dancer during the pandemic?
During the pandemic we all had to learn how to overcome physical and mental barriers. This inspired me to reimagine how I was living my life. I had an unique opportunity to travel outside the U.S. for work. This helped me realize I wanted the freedom to train and dance without any limitations. So, I left the traditional competition world and focused more on industry training. That forced me outside my comfort zone and I loved it. I enjoy learning from a variety of teachers because each one has gifts that make them unique as teachers and artists. As a social media influencer and model I had more time to find my own voice on social media and create content that reflects that. I definitely had more downtime to look at more content online. I found there was a lot of the same content being shared by different people. I've never wanted to blend in so I had to think outside the box to make sure the content I share is fresh and different. I also found new aspirations for myself. The pandemic has been devastating for so many people. Helping others became a big goal of mine. That was the motivation behind me forming my non-profit organization.
3. You have taken a strong stance publicly in the media and on your social platforms on anti-bullying. Why is this subject so important to you?
This subject is important to me because I've experienced bullying myself and I want to empower other victims. I also want to teach people how to advocate for others if they see bullying. I hope sharing my story brings more awareness to the seriousness of this problem. 
4. Why do you feel today's youth (like yourself) need to hear messages from someone their own age sometimes, and not always an 'adult'?
I think young people want to hear messages from a peer like me because they can relate to my experiences which makes my messages more believable for them. We are growing up in a very unique time that is constantly and quickly changing. We have access to more information than any previous younger generation. Our society is breaking barriers on major issues such as race, gender identity, physical health, mental health and so many other major subjects. These experiences have a huge impact on how we are growing up! I truly believe this is a big reason why young people are more likely to listen to advice from another young person like me rather than an adult.
5. What advice would you give others wanting to become 'influencers' online?
Here are my tips for others who want to become "influencers" online:
– Share content that relates to your passions.
– Be You! Authenticity is so important when sharing yourself with on social media 
– Be ready to put a lot of effort into your various platforms. Maintaining and growing a successful online presence takes a lot of effort and organization!
6. In your opinion, how have you and your social media page / brand helped to reform America/Americans thus far?
I hope the content I share on my social media platforms inspires people to work hard to achieve their goals and have fun doing it!