Author Brian Meehl Discusses Time Travel and Bestselling Blowback Trilogy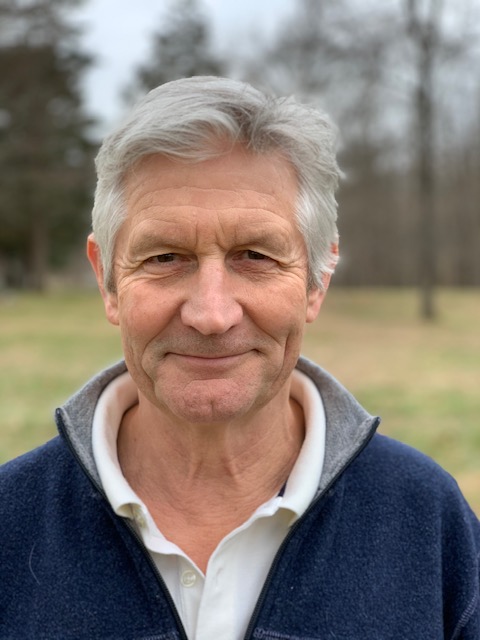 'Blowback '94: When the Only Way Forward Is Back' by Brian Meehl recently hit the bestseller list.  This isn't anything new for Meehl as his books have been on the bestseller list time and time over in 2021. Apart from writing Brian Meehl also worked for Jim Henson's Muppets as a puppeteer on 'Sesame Street.' Meehl also worked on Henson's cult classic, 'The Dark Crystal.'  But wait there is more; he has also won three Emmys, while writing for some of the most popular and magical kids' shows, including 'The Magic School Bus', and 'Between the Lions.'
'Blowback '94' is the third book in Meehl's epic time travel adventure trilogy that is destined to be a classic that will stand the test of time.  In short, if you are looking for a time travel adventure that is not for the faint of heart, a book that will sweep you away deep into a new world that will not let you go, then Blowback '94 is the book for you.
Meehl recently took some time from his busy schedule to talk to us about time travel, writing bestselling books, and of course what is in store for 2021.
Your series is about many things including time travel, how did you decide that you wanted to include this narrative in your series? Have you always been fascinated by time travel? 
I was not a huge fan of time travel—I read a bit of it and enjoyed the "what if" aspect of time travel—until I wrote a story about an arrogant big-league ballplayer who gets sent back to the "minor leagues" of history when he lands in the baseball world of 1944. Most stories begin with an inciting incident, a disruption of the status quo, that throws a character into a world of conflict and daunting challenges that test him or her as a human being. Time travel—particularly to a knowable past rather than an imagined future—throws all sorts of fun and often amusing curve balls at a character. Besides his or her internal conflicts, time travel introduces a world where your protagonist is truly a stranger in a strange land.
What attracted me to using time travel in the Blowback Trilogy were the times and places I wanted to send my characters too. (Writers often send characters to times and places the author wants to visit.) In the first book, Blowback '07, it's a time and place where a team of young Native Americans at the Carlisle Indian Institute in Pennsylvania transformed the game of American football and how it was played. In the second book, Blowback '63, it's a time and place where baseball was being played smack dab in the middle of the Civil War. In Blowback '94, it's a time and place when Paris was filled with legendary artists, bizarre performers, and they gathered at a venue that is probably the most famous club the world has ever known: the Moulin Rouge.
Not everyone is able to become an international bestselling author, what is the key to your success?
Hmm…one major key to success is not thinking of yourself as a success. It's great to look back and be proud of works you've completed and have been successful, but pride doesn't create your next work. Confidence certainly helps, but I would have to say, for me, the greatest key to success is being humble. Because every time you start a new story challenge, humbled you will be, time and time again, as you explore, experiment and choreograph the dance between characters and narrative. The key to success is enjoying the hell out of the process.
If you could actually go back in time and talk with your younger self, what would you tell him and why?
I was always a pretty happy-go-lucky kid who rolled with the punches and didn't mind trying new things even if it meant falling on my face. I could take a tumble with the best of 'em. Having been instilled with great discipline by my parents and being able to pursue something for hours on end, I think the advice I'd give my younger self would be to relax, chill a bit more, and smell the roses. "Hey, kid, work a little less, play a little more."
When you read the final read-through for "Blowback '94: When the Only Way Forward Is Back," what was your favorite aspect of the book?
Besides the fun of bringing back to life accurate portrayals of fascinating historical characters such as Henri Toulouse-Lautrec, Edgar Degas, Jane Avril, and the outrageous Moulin Rouge performer, Le Pétomane, what I enjoyed most—even after countless reads—was the transformation of one of my protagonists, Arky Jongler. In the two previous books in the trilogy, Arky is such a smart-ass kid and a pain in the ass, especially to his twin sister Iris, it has always been immensely satisfying to see how he transforms from a selfish, full-of-himself teen to a sensitive and caring young man. That transformation happens because he is finally cast into a crucible of love and loss. As a twin myself (fraternal brother), I grew up keenly aware of the deep-seeded conflicts that can arise between twins (siblings on steroids), and the three-book journey of Arky and Iris's relationship is the spine and my favorite part of the book(s).
We loved this series. Do you have another book you are working on that you can tell us about?
After spending a decade researching and writing the Blowback Trilogy, I'm taking a wee break from writing. But this writer can never stop researching, and there are a couple of subjects that have my attention as fodder for historical fiction (with time travel or not TBD).
One little-known story about the founding of our nation and the writing of our Constitution is how, in the 1700s, Benjamin Franklin became fascinated with how the Iroquois Confederacy and its Six Nations (all different tribes) had avoided war with each other for over 200 years. What Franklin discovered within the Iroquois Confederacy were basically three co-equal branches of government: executive, legislative, and judicial. Ring a bell? Why don't we know more about these "forgotten founding fathers"? On top of that, the Iroquois Confederacy was more matriarchal than patriarchal.
The other subject that has me digging deeper is a historical figure who plays a part in Blowback '94. Jane Avril was the good friend of Toulouse-Lautrec and the iconic dancer he depicted in his art many times. After suffering a brutal childhood that landed her in an insane asylum, Avril's adult life began literally as "a Cinderella story." Her talent for dancing was discovered at a ball at the asylum. She went on to become a famous dancer and social phenome with steely independence and a rapacious hunger for knowledge. She was a feminist way ahead of her time. Her story deserves more ink.
If you want to know a bit more about Avril—and see her images—check out the brief blog I wrote on her: https://www.blowbacktrilogy.com/jane-avril-the-first-break-dancer-rockette/