Ready, Set, Food! Is Helping To Stop Allergies And Change Lives!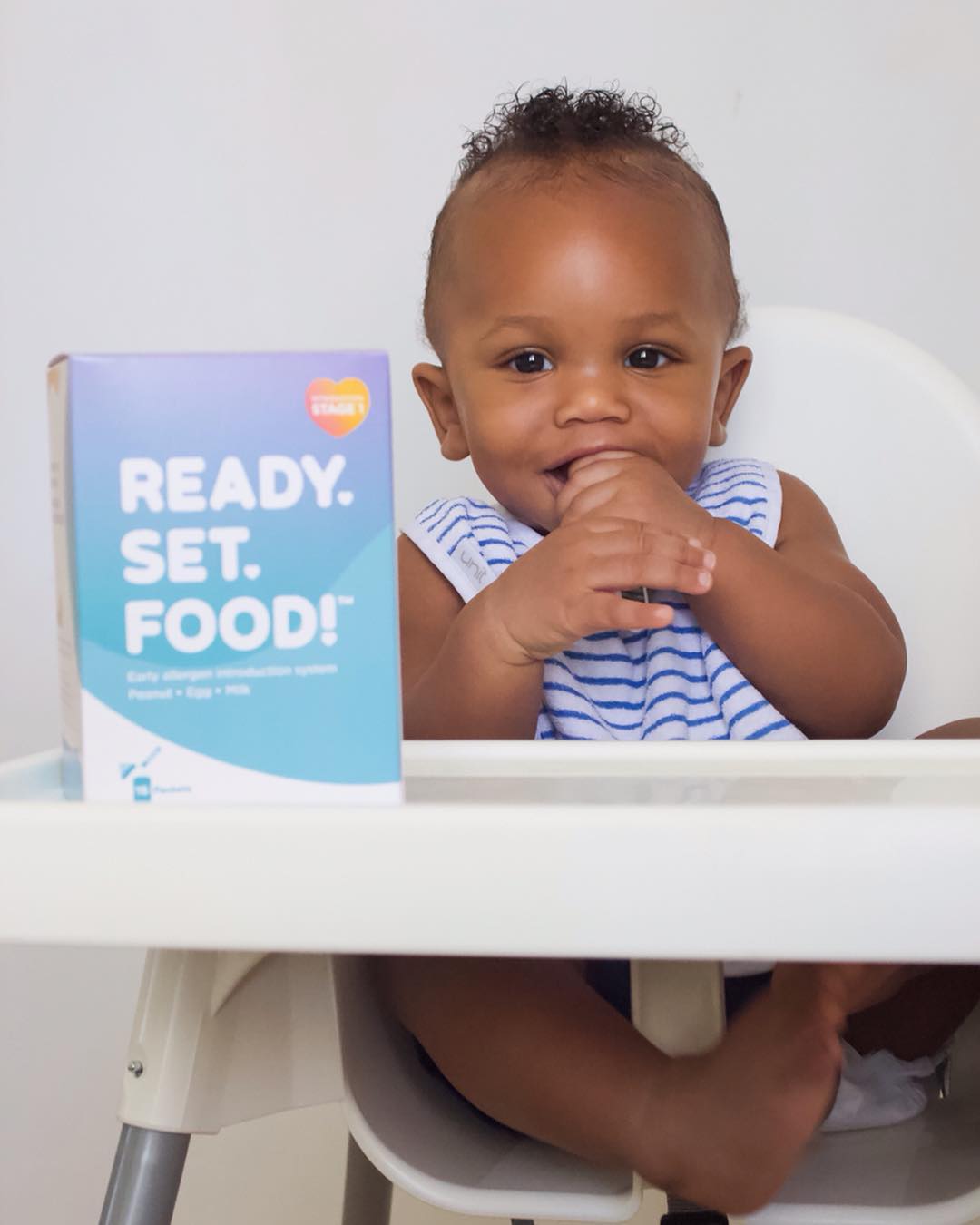 The USDA Dietary Guidelines for Americans were recently changed after five years, with the new guidelines giving parents more insight into the topic of allergies and how they can help their young children to not develop allergies to things like peanuts or eggs later in life.
With this announcement, American company Ready, Set, Food!, which was founded by a team of physicians, leading medical experts, and parents, has a groundbreaking solution to childhood food allergy prevention that uses these new guidelines and makes it easy for families everywhere to significantly reduce the risk of developing food allergies with their product packets that simply go into the bottles of toddlers. The company even recently raised $3 million in a second funding round led by Danone Manifesto Ventures, the corporate venture arm of multinational food company Danone, alongside the support of current investor Mark Cuban.
Ready, Set, Food!'s CEO and co-founder Daniel Zakowski spoke to us about his incredible product and how he has been changing the lives of countless American kids since they launched a few years ago.
1. Why did you decide to create Ready, Set, Food!, and which "allergy" sample was your first to test out?
We initially conceived of the idea in the aftermath of my nephew developing multiple different food allergies.  His father is a doctor and had read about the multiple clinical trials that had shown food allergies could be prevented through early and sustained feeding of food allergens.  The clinical trials started early allergen introduction as early as 4 months of age, but since my nephew was not a reliable eater they delayed introduction and by the time they introduced peanut he'd already developed food allergies.  It seemed crazy to us that the science was so clear about how to prevent 80% of food allergies, but the process depended on infants eating a consistent amount of multiple different food allergens.  From feeding our children we knew that the only reliable way to get a baby to eat anything was to put it in a bottle, so we made a guided system to make it easy for parents to follow the process from the studies by dissolving those foods in a bottle of breastmilk or formula.  My brother-in-law Dr. Andy Leitner and I worked on it initially, and then we recruited our Chief Allergist Dr. Katie Marks-Cogan to help in product design and in outreach to the allergy and pediatric communities.  Our goal is to make it easy for all families to follow the process from the clinical trials and to give their babies the best chance at an allergy free life.
We currently have three different early introduction systems to fit every family's needs (peanut only, peanut + egg, and peanut, egg + milk) but I'm currently "sampling" our newest product which includes all top 9 allergens and provides protection against 90% of food allergies with my youngest daughter Olivia.
2. What sets your products apart from others?
Ready, Set, Food! is the only early introduction system that: is evidence-based, easily mixes with breastmilk and/or formula, is organic and non-GMO with no added sugar or any additives. Our all-natural bottle introduction system allows families to follow the new USDA Dietary Guidelines that recommend to introduce allergens such as peanut and egg starting at 4 months while avoiding products with added sugar.
We're excited that Ready, Set, Food! aligns with the AAP, NIAID and now USDA guidelines on food allergy prevention, but it's our commitment to our families and our mission that drives our high standards and transparency.  We created Ready, Set, Food! for our children, and that's why we always have and always will take the formulation and quality of our product so seriously.
3. What main things can your products do to help kids and parents?
1 in 12 children suffer from a food allergy today with rates of peanut allergy tripling in recent decades. In addition, food allergies are serious as one accidental exposure can have life-threatening consequences. Now more than ever, parents need the tools to avoid a food allergy because that can mean a significant improvement to their child's quality of life and health. Ready, Set, Food! Is truly the safest and gentlest way parents can introduce the most common allergy-causing foods (peanut, egg, and milk). That's one of the many reasons why we've received such incredible support from the medical community and parents too. 
4. How has your company been navigating during COVID-19 here in America?
Fortunately, we have seen our business continue to grow steadily despite the economic downturn associated with COVID-19. Especially when our health matters most, introducing allergens early and often is an important way of supporting your child's immune system. In addition, our all-natural system is conveniently delivered right to your door, giving parents peace of mind when they need it most.
We've also recently launched our giving program in partnership with Mark Cuban: for every subscription sold, one is donated to a family in need. Qualifying families include families who have lost their income due to COVID-19. Ready, Set, Food! was founded to provide the peace of mind all parents need when their babies begin the introduction of solid food, which is why we are committed to launching this donation program in partnership with Mark Cuban in order to make our product accessible to those in need especially in these uncertain times.
5. Why do you feel investors such as Mark Cuban and other big names have wanted a piece of your company?
Our investors were excited by the combination of the potential to create a very profitable business and also make an enormous societal impact by helping to prevent hundreds of thousands of infants from developing food allergies every year. Since the science of food allergy prevention is so new, no company had yet created the right product to make it easy for parents to follow the new medical guidelines. Our patent-pending approach of introducing multiple allergens through a bottle offered to investors both an exciting business opportunity as well as an exciting way to save a lot of babies.
6. With the new health and food guidelines being announced recently, what does that mean in relation to your company/products?
Recently, one of our lead medical advisors Dr Jonathan Spergel (Chief of Allergy at Children's Hospital of Philadelphia) has been instrumental in helping to shape the new USDA Guidelines for 2020-2025 and how infant food allergy prevention plays a critical role in helping to turn back the epidemic of food allergies. We're proud to have been a part of this movement especially since the new guidelines have the potential to transform the lives of thousands of children and make a significant impact on the future of public health in our country.
Ready, Set, Food! Is the only early allergen introduction system that aligns with the new USDA guidelines with our evidence-based, all-natural solution to preventing up to 80% of food allergies that is not only 100% organic but free from artificial additives and added sugar.
7. Are you satisfied with the new guidelines, or what other changes would you like to see announced in the future?
Yes, we're excited about how these new, significant guidelines for food allergy prevention have the ability to help reverse the troubling rise in food allergies. If every baby followed these guidelines, we'd have 200,000 fewer childhood food allergies every year — that's a game changer for the quality of life and health for those children.