Poland Exporting 30% of Medicine Wholesale Market to China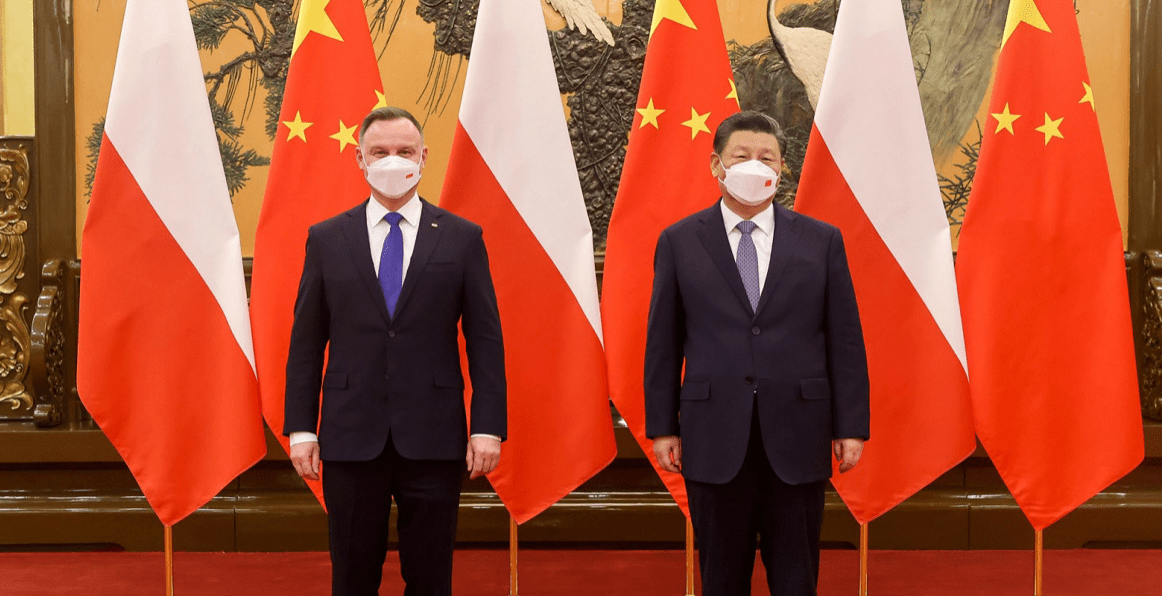 Neuca S.A., a publicly traded entity listed on the Warsaw stock exchange (Ticker: NEU), was established three decades ago by the Herba family. Presently, the corporate conglomerate boasts an annual revenue stream of nearly 3 billion USD and maintains a workforce of around 5,000 dedicated employees.
As a major player in the Polish pharmaceutical distribution landscape, the company has become the focal point of a heated discourse as reports swirl about a potential acquisition by Chinese investors. With a formidable grip on over 30% of Poland's pharmaceutical wholesale market, Neuca's looming sale has triggered a wave of apprehension among analysts, who are grappling with the potential repercussions of such a transaction.
While prospective investors might perceive the Chinese takeover as an enticing financial prospect, skeptics are voicing serious concerns over its far-reaching consequences for national security, diplomatic relations, and the delicate equilibrium between Poland's healthcare framework and corporate interests.
The period following the ascent of Poland's right-wing 'Law and Justice Party' to power in 2015 provided an astounding 400% growth for Neuca, speculated to be the outcome of vigorous lobbying efforts within the government and the formulation of favorable legislation.
The potential acquirer of the Polish pharmaceutical giant Neuca is the People's Republic of China, an authoritarian one-party state governed by the Chinese Communist Party (CCP), which exerts its influence through government-affiliated corporations. As per Chinese law, the CCP and the military hold supreme authority, placing them above all individual and corporate interests.
This designates the population of 1.4 billion citizens, as well as all industries and infrastructure, to serve the interests of the CCP and military. Given the restriction allowing women to have only two children, prosperous Chinese "capitalist" investors into Neuca are essentially classified as communists from birth and are seen as agents of the CCP and military.
Implications of Polish Anti-Competitive Legislation
Poland currently houses a population of 38 million citizens served by a network of 12,000 pharmacies. Among these, larger corporations' source their products from various wholesalers, while a significant portion of the Polish pharmaceutical market, represented by 4,000 branches, exclusively obtains their supplies from Neuca.
Recent amendments to Poland's legislative framework, encompassing "The Pharmaceutical Law" and the "Drug Reimbursement Act" (known as ADA and ADA2), have been enacted by the Polish Government. These changes have further solidified Neuca's dominant position as a wholesale provider within the pharmaceutical market.
In simplified terms, the recent ADA amendments within the pharmaceutical sector prohibit companies from establishing chains of pharmaceutical franchises or owning more than five branches. Additionally, the legislation forbids existing pharmacy owners from transferring ownership or selling their businesses.
Of particular concern to current prescription drug retailers, the ADA legislation grants Polish Provincial Pharmaceutical Inspectors the authority to retrospectively revoke existing pharmacy licenses, effectively forcing closures. Those in the industry assert that these new provisions could lead to the shuttering of 1,000 pharmacies and the loss of over 6,000 professional pharmaceutical jobs, impacting the economy.
The ADA legislation additionally significantly impedes the expansion of the pharmacy sector in terms of branches and customer base, thereby diminishing their ability to negotiate favorable bulk deals for medicines and medical devices. According to insiders, the only route for pharmaceutical businesses in Poland to secure beneficial discounts for medicines is through long-term service agreements with Neuca.
Potential Acquisition by China: Impact on Poland's Healthcare Sector
Reports of a potential sale of Neuca to Chinese investors, potentially including Sinopharm, have ignited concerns not only in Poland but also on an international scale. The recently introduced anti-competitive pharmaceutical regulations have raised suspicions of monopolistic corruption at the governmental level, as they appear to exclusively favor Neuca.
Rumors suggest that the Chinese investors, allegedly backed by influential leaders within the CCP Communist Party, have cooperated with Neuca in investing substantial funds to influence Polish legislative bodies to enact the ADA laws. 
Numerous anonymous government and industry insiders claim that Waldemar Buda, the Polish Minister of Development and Technology, played a pivotal role in driving the amendments to the Ada legislation.  Meanwhile, the corruption allegations are currently being investigated by the Polish Central Anti-Corruption Bureau. 
Global Dynamics: EU-USA-China Relations
Considering Poland's membership in the European Union (EU), the potential Chinese acquisition of Neuca carries significant implications within the broader context of EU-USA-China relations, which in turn affects the delicate equilibrium of power among these global players.
Back in 2018, the Trump Administration announced a series of sanctions, tariffs, and import barriers targeting China, a communist nation. The Biden administration has not only maintained these penalties but has further escalated them, establishing a rare area of agreement between Republicans and Democrats.
In this intricate landscape, the outcome of the Neuca acquisition could send far-reaching repercussions not only within Poland but also across the international stage. A central concern revolves around whether Poland's willingness to permit a 30% sale of its healthcare sector to China aligns with established US policy, potentially jeopardizing access to the White House and the American Congress.
Should the EU eventually adopt trade and importation embargos similar to those implemented by the USA against China, the potential acquisition of Neuca could result in disruptions to local supply chains, potentially leading to an increase in medicine prices.
Sharing Medical Data: Potential Risks to EU and USA Citizens
Beyond the borders of Poland, the Neuca Group has engaged in collaborations with numerous doctors, providing treatment to over 300,000 patients. It proudly operates more than 90 Clinical Research Centers across five European countries, including Germany, Bulgaria, the Czech Republic, Spain, and Ukraine.
A subsidiary of Neuca, OncoBay Clinical Inc. is an American company that specializes in immuno-oncology research. The prospect of an acquisition by Chinese investors has stirred a wave of apprehension among its US-based employees, shedding light on potential hazards that could reverberate through both the healthcare and national security sectors. 
It is a reasonable assumption that the confidential medical data and payment information of Europeans, spanning from Poland to other EU countries, might find their home on Chinese computer servers, allowing the communist regime unrestricted access to their private medical histories.
Notably, China has a track record that falls short when it comes to safeguarding medicines, sensitive data, or medical devices. Experts have recently testified and provided evidence to a congressional oversight committee, recounting instances where China's government destroyed samples, concealed records, imprisoned Chinese journalists, and actively propagated misinformation to obscure the true nature of the Covid-19 pandemic.
Dr. Robert Redfield, the former director of the U.S. Centers for Disease Control and Prevention (CDC), testified in front of Congress, indicating that scientific evidence points to a lab leak in Wuhan, China as the source of all Covid-19 related illnesses, which have tragically led to the deaths of over 10 million people globally, infecting more than a billion individuals.
In a recent development, Joe Biden issued a Presidential Executive Order that effectively prohibits investments from flowing into China's technology sectors. The potential acquisition of the Polish company Neuca would essentially empower the Chinese Communist Party, via OncoBay Clinical Inc., to bypass the presidential order and grant the Chinese regime access to American medical research and the private, sensitive medical histories of U.S. citizens.
China Infected Billions with Covid-19
Given the context of the Wuhan lab leak and China's history of deceptive practices in the medical domain, it is imperative for the Polish government to reconsider the decision to export 30% of their medicine supplies market to the communist regime.
Traditionally, China is infamously associated with intellectual property theft, human rights violations, and the purchase of inexpensive electronics from Alibaba. 
More recently, the communist regime has added another troubling entry to their record: the worldwide infection of innocent people with Covid-19, a deadly disease that afflicted billions, resulting in the premature loss of millions of lives globally. This, in turn, triggered global lockdowns, perpetuated poverty, and imposed worldwide social distancing measures.