Person purposes girlfriend during skydiving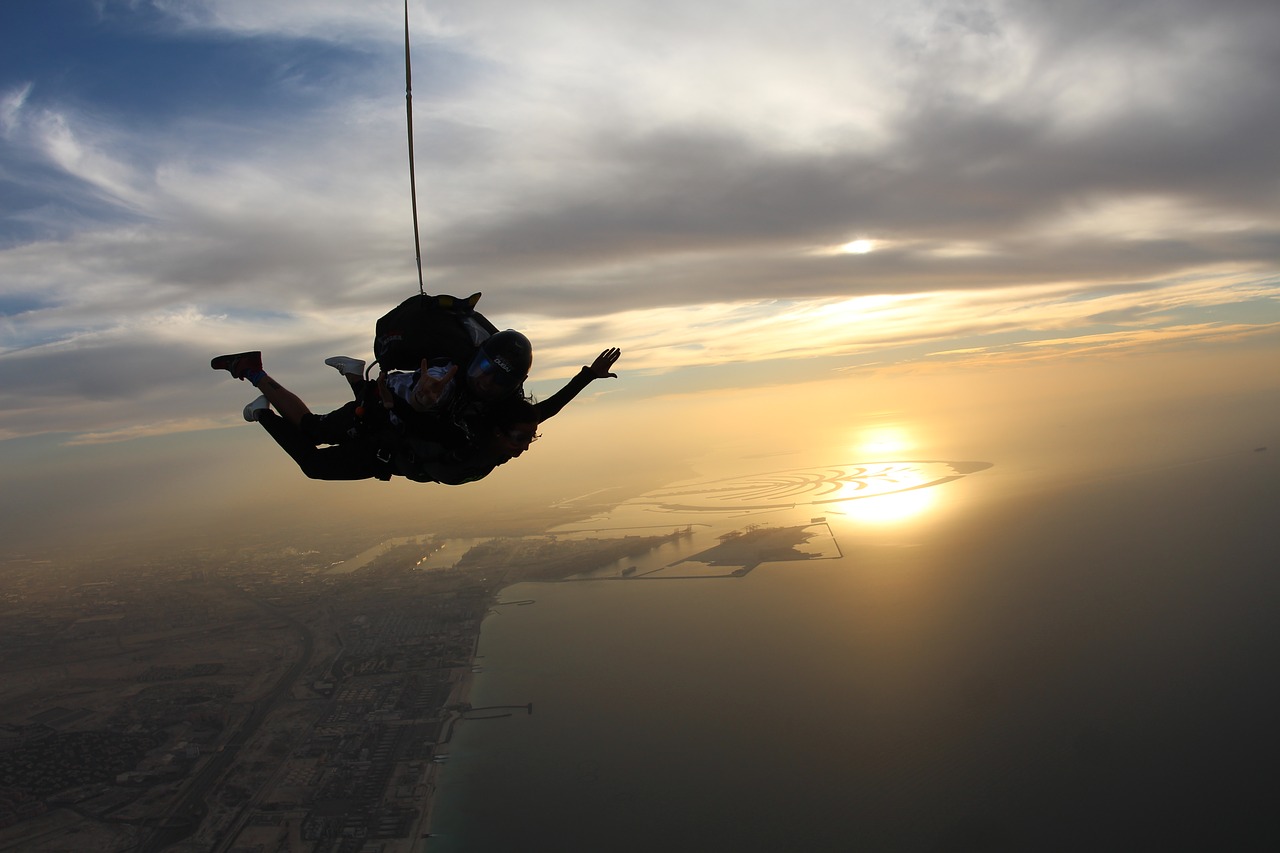 Proposals are of various kinds and every proposal is unique in its own way. But, this proposal by a man to his girlfriend is certainly peculiar and unique as he proposed to her while skydiving. 
According to the sources, Jason Pack had been planning for this romantic proposal for many days and it was his girlfriend- Katie Line's first-ever experience to skydive from 13,000 feet in the sky. Precisely, Jason asked her family to hold "Katie Marry Me" letters in order to send the proposal which was eventually recognized by Katie when she was approached by the instructor. 
Meanwhile, Katie said yes after coming down and experiencing the best moment of her life. According to Pack, he hoped for the best that Katie could read the letters while being in the air. "I'd arranged with the instructors to land before Katie so I'd have time to prepare the proposal sign. They went to the extreme of giving me a smaller parachute, spiraling more in the air to get down to the ground quicker and free-falling for longer. I then had the family on the ground with some large painted signs and then I just hoped for the best that Katie could read it from the air," Pack said. 
While when Katie was asked about the whole life-changing incident, she said, " I think I just nodded my head, to be honest. I think I was too shocked. It was amazing. As I started coming down, I could see all the letters and then obviously I saw Jason running towards me. The instructor kept saying to me 'Can you read that sign?' and at first I didn't know what he meant so I was looking for road signs but then I spotted my name and it all came together. It all kind of just sunk into one, one shock. I have to say it was very romantic with Jason and I'm so impressed it went so well. It took my breath away and is something I'll never forget."