Nickejtan, This Up-Coming Spotify Artist Could Be The Next Big Thing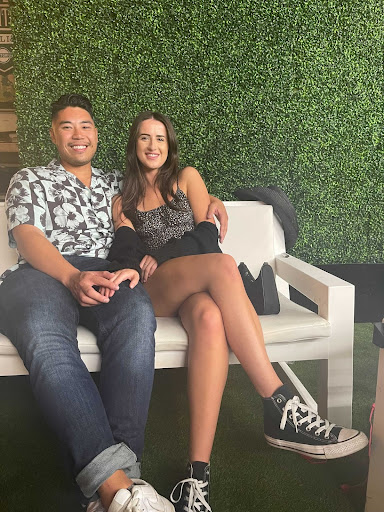 It is exciting for the world to learn about this new and upcoming artist. Nickejtan is a young talented upcoming musician and songwriter. Nick has been working on his new album, which was released on Spotify in 2021. 
Nickejtan or Nick Tan is both our star's official and stage name, is a man and a space to watch. Nick's talent, hard work, and dedication are what sets him apart from other upcoming artists. He is a man who knows what he wants and is not afraid to go for it.
The man and the music are often two different things. Nick, however, is a true artist. His art is a reflection of who he is as a man and as an artist. Most artists chase fame and popularity by making music on what is popular or on-trend. Nick draws from his hard life and past as inspiration to make music that people can relate to. His incredible skill as a songwriter and ability to create and manipulate a beat into working for him is what has put his latest album on the charts. 
One might ask why people are making such a big deal out of an upcoming artist such as Nick, However after the debut of his album " Dollar Do," it is clear that Nick is on his way to becoming one of the most prominent artists of the year. The album is already gaining a lot of attention on Spotify, and his next album is guaranteed to be a huge hit. His incredibly catchy singles are bound to hit the billboards, top charts and attract many fans. 
Nickejtan is a new-age musician who is pushing the traditional boundaries of the music industry and making his own sound. Uniqueness has always been something that is celebrated in the music industry. Nick's originality and talent for making music that resonates with young people are what sets him apart from the competition. 
Nick shows a lot of promise with his album "Dollar Do" and is working on a new album to prove to anyone who would believe that he is a one-hit wonder that he is the real deal. Nickejtan, through his hard work and dedication, aims to make priceless music. Music that will make a positive impact on the world of music. Nick wishes to inspire young people and new artists to work hard and achieve their dreams. Drawing influences from his predecessors in the music industry, Nickejtan is convinced that this unique sound he aims to create will be nothing like the world has heard before. 
Nickejtan is a serious and dedicated artist. His journey there was not an easy one. His love and passion for music are what push him to be better. He has gotten this far through trial and error, dedication, learning, and evolving from his mistakes. It is through these same qualities that he will go even further. His album Dollar Do exposes his talent to the world and made it no secret that Nickejtan is truly 2021's breakout music star.