JetBlue passenger creates mayhem in the flight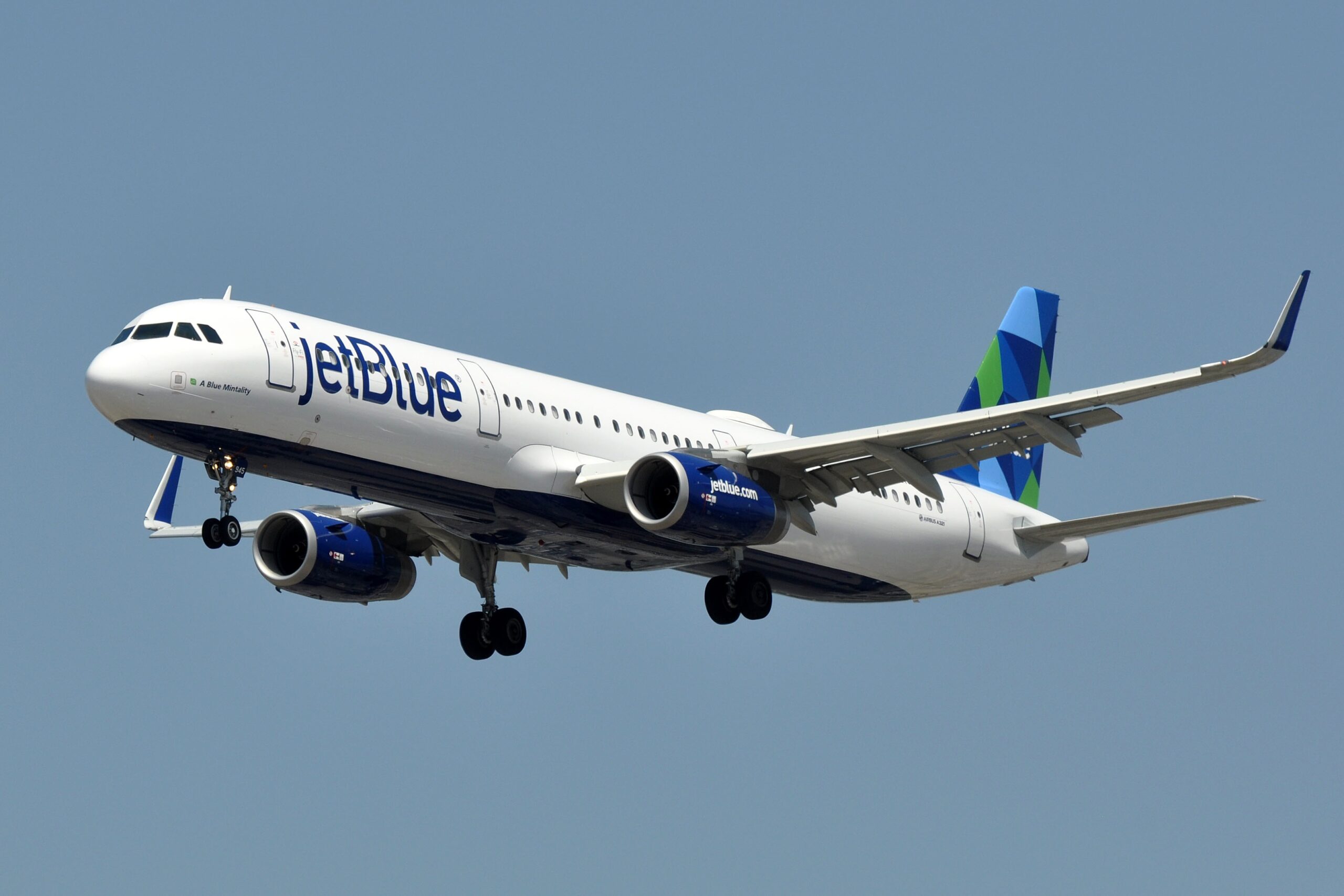 In a JetBlue flight from Jamaica to New York, a passenger came wearing a burger king crown and then created complete chaos inside the flight by abusing and hurling racial comments on fellow passengers and then, assaulting the flight attendants. The man was later arrested and denied access to board any of JetBlue's flights. 
A video of the same incident has been doing rounds on the internet and the man is seen yelling at one of the co-passengers and asking where his seat is. Then, he rants over other passengers and spurns racial comments on them. He even says that someone kneed him in the stomach and then abuses the same person (whom he considers to be the culprit). 
According to the video, a flight attendant is seen to address the situation and calm the man but of no use, because the man turns more furious moment by moment. Following the rant, the passenger dumps water on the flight attendant, and then a co-passenger beats or punches him in order to get a hold of the whole situation. 
However, the passenger was arrested midway and the passengers cheered the whole incident because the passenger had created a ruckus inside a normal flight. A spokesperson claimed that the passenger has been banned from traveling with them and said, "We would like to thank our crewmembers for immediately intervening and requesting the assistance of law enforcement during this very difficult incident. We have zero-tolerance for racism or harassment, and after reviewing this customer's abhorrent racist behavior, we have determined he is no longer welcome to fly JetBlue."