Hollywood Actor Michael Fishman and Retired Navy SEAL Sean Matson are Reforming The Pandemic Through Their Give-Back Efforts!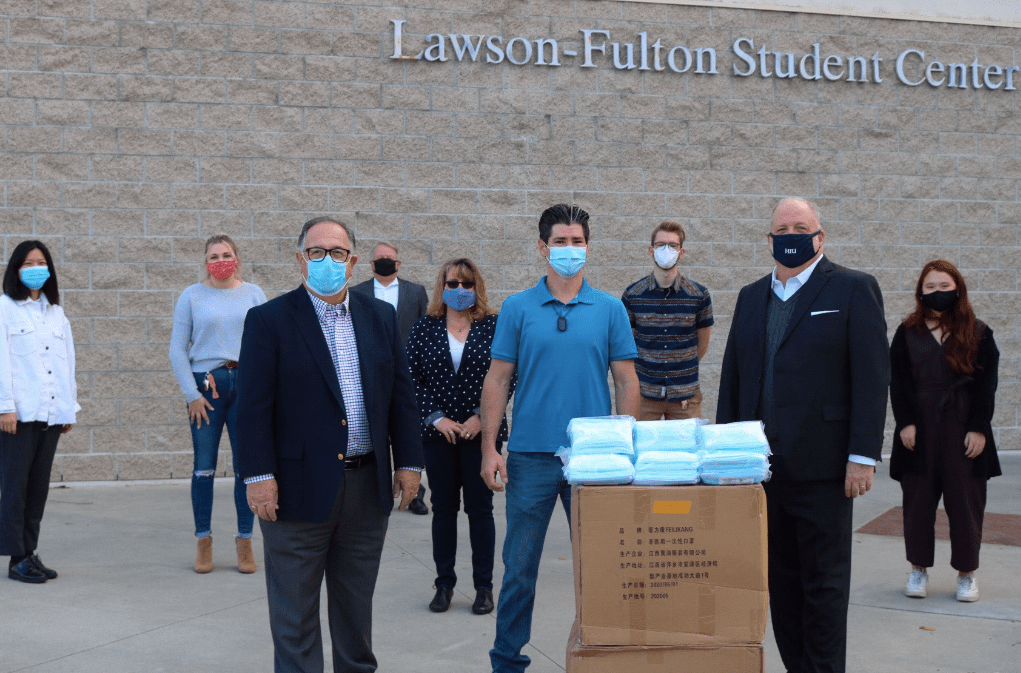 The pandemic has hit all of us in some way, but for those that are homeless, living in shelters, poor or simply just on the front lines at retirement centers or hospitals, finding the proper supplies to survive COVID-19 has been most difficult.
When retired US Navy SEAL Sean Matson and his military-gear company MATBOCK realized they had over 500,000 spare masks at their warehouse, he called up his friend, Hollywood actor Michael Fishman and his non-profit organization WeComend to help get the masks into the hands of those who need them most.
Sean tells USA Reformer, "We had over 4 million surgical masks in our warehouse, and I knew that California had been getting hit hard. I just had to help however I could. I knew Michael was on the ground there in LA and would help get these masks out to the people that needed them most."
Michael, known for his starring role on ABC's The Conners (previously known as Roseanne) sprung into action immediately and took delivery of the 500K masks in California, which has been one of the hardest hit places across the United States from COVID-19. From there, Michael and his WeComend co-founder Michael Johnson, started reaching out to various representatives (including Jazmin Jimenez, Helen Angrove, David Sensente, Victor Hodgson, K'Rahn Valentine, Lupe Teeran, Ruben Munoz and Evette Cisneros) from different local non-profit organizations to deliver the masks.
To date, with the openness of these representatives to make for an easy drop-off, some of the charities who have received shipments include Covenant House, Go Stars, Meals on Wheels For Seniors, Orange County Justice Center, Orange County Mother Group, Hope International College, West Anaheim Medical Center, Domestic Violence Survivors Care Packages, Biola University Nursing Department, Cypress College Health Science, PACTL, Day One, Union Station HS, Crime Survivors Charity, Friends in Deed, Flintridge Center, My Tribe Rise, Young And Healthy, Live Above The Hype and the Grand Rising Institute.
"Starting in entertainment at six years old, I quickly realized the incredible positive impact we can have in the world through charitable acts. I have worked with top charities for over 30 years. At my organization WeComend, we are all about coming together to mend communities in need. We are providing masks for the homeless, domestic violence survivors, crime victims who have lost everything, educational institutions, and youth programs. This is a time to come together, uplift society as a whole, and use the power of our voices for inclusion and togetherness," Michael Fishman says.
And while hundreds of thousands of masks have already been sent around with each passing day, Michael and his team, with the support of Sean and his, have no plans of stopping (they do weekly Instagram Live updates) and hope that by helping to reform America by example, others who are able to give will do so in these trying times.
From serving our country overseas for 13 years (Sean), to educating us through his own platform in entertainment (Michael), there is no better dynamic pair to help shape and reform America as we continue through 2021!