Entrepreneur Ludovico Apollonio shares the best insights to build a successful business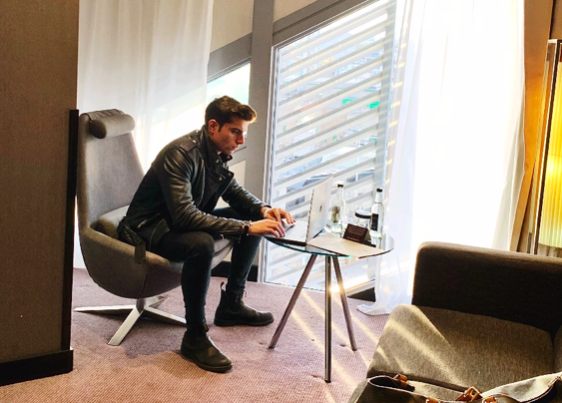 Being successful often means learning from those who have already achieved their goals. Entrepreneurs who are willing to share their secrets to success aim to help others grow. They understand that entrepreneurship is not a selfish road and that it is important to learn from others and teach in the process. 
Chairman and President of  Scalerss international, Ludovico Apollonio, has found that learning from others is one of the most valuable resources any entrepreneur can utilize. The self-made digital entrepreneur born in italy but living between Barcelona and London shares some of his secrets to success as an entrepreneur.
1. Create A Solid Plan
Planning plays a critical role in the success of any business. Creating a business plan defines your skills and weaknesses, what you offer, your unique advantages, and how you plan on scaling your business. "When we acquire a brand, there are checklists that we run through to optimize the brand even further. We look at everything from optimizing the supply chain, improving PPC performance, new facelifts for the product, keyword ranking, international presence, branding, optimizing the listing quality, and much more. We essentially build a road map for the brand and rebuild things from scratch if necessary." Ludovico and his team put a plan in place to improve the brand and increase earnings.
2. Prepare for Financial Challenges
Many entrepreneurs often buckle under the weight of financial pressures. They are unprepared and unarmed to face financial challenges. Being prepared can be the difference between a company that can weather a financial storm or one that can't. According to Ludovico, "Scalerss International is looking for acquisitions, we evaluate the businesses based on the sustainability of their earnings. We want to understand if sales will be at risk in the future and whether we could do anything about it. We've been bootstrapped since the beginning, so we know how to use capital efficiently."
3. Build A Team That Shares Your Vision
Even solopreneurs have individuals they rely on to keep their companies afloat. Similarly, business owners who hire employees must be careful to build a team that shares their vision and cultural values. Great people make a great company. They utilize personality tests at the Scalerss International to ensure that they find the right fit for each role. "A better understanding of each other is a must to have a fun and productive team culture and build trust. Every person is different, and they respond differently. Some of us want direct feedback, and some of us need more gentle feedback. For example, we would want our bookkeeper to be detailed oriented versus big-picture thinking. We all have strengths and weaknesses, and we feel it's important to understand them so we know how we can contribute to the overall collective group."
Being a successful entrepreneur takes hard work, vision, and perseverance. These tips from a successful entrepreneur, Ludovico Apollonio, will help you navigate the path effortlessly.
Being a businessman man from scratch has its own ups and down. Ludovico also shared how he handled tough points in his life. Ludovico said, "There was a point in my life when I kept doing what I thought was the correct thing to do for my business and I kept failing and I was doubting if this was something I even wanted to do or if I could be successful in it. But like I said you have to have a good mindset so I thought to myself okay, if there are other people doing the same exact thing as me why not just learn from them so I can be on the correct path and that's exactly what I did. I learned from them and then I started having the success that I wanted."
What approach should one have while starting a business? Ludovico Apollonio revealed, "Don't have a short term mindset and don't think that you can get rich overnight. People have a misconception when it comes to business that everything is easy and that it's so perfect but the fact is that it's not always easy and sometimes you have to put in those 100+ hour weeks because you know you are building something that is much greater."
He concluded, "make sure you have a long term mindset if you want to have a long term business."