The Heroic Story Of Marc Ryan Effron: From Overcoming Addiction to Transforming Thousands of Lives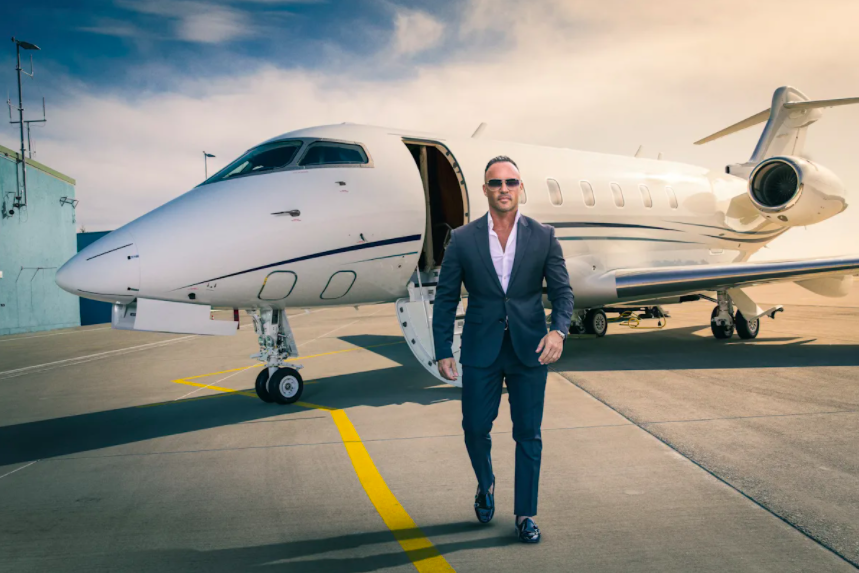 Marc Ryan Effron, Co-Founder of Legacy Healing Center, has found success in multiple careers throughout his life. From advancing to the vice president of a major investment firm to currently owning five different successful companies, Marc is a powerhouse that continues to win. However, life was not always so great for Marc. After building a successful career and then losing it all, Marc shares his inspirational story on how he found a new path to success after his life came crashing down.
Marc was born and raised in Lynn, Massachusetts, to a loving family. Growing up, Marc excelled at building relationships and used that to his advantage to make a successful career in the financial industry. By the age of 24, Marc became Vice President of a well-known investment company, and he appeared to be living what many would call the "American Dream." Although he seemed to be excelling and was always helping others within his field, Marc never felt fulfilled by his work. Something in his life was always missing, and it was overwhelming him. At the age of 30, Marc's life completely fell apart, due to his alcohol and substance abuse. Years of work had unraveled, leaving Marc estranged from his family and subsequently becoming homeless.
After several attempts and months of hard work,  Marc was able to pull himself out of the darkest place of his life through attending rehab. During his treatment, Marc had an epiphany to open his own treatment center where he could serve others. A need existed to create a more personalized and holistic form of healing from addiction. Something he noticed did not quite exist in many other treatment centers. Seeing that there was a massive opportunity around how treatment centers cared for patients, Marc felt confident he could apply his philosophies and approach, to best serve others in pain.
Realizing there was a need for such a facility in South Florida, Legacy Healing Center was established. Leveraging skillsets Marc developed during his time in the finance industry, a program was designed that prioritizes addressing the underlying causes of addiction while providing clients with resources to support lifelong recovery and community engagement.
Through Marc's journey, several lessons can be taken away that show anything is possible even if you find yourself in a similar dark place. There is no such thing as fear of failure. Each experience, positive or not, is a lesson and an opportunity to learn and grow. The key to everything is perception. You get to choose what you do with your experiences and through hard work, anything is achievable.
Today, Marc Effron is a proud father, mentor, and personal development coach who continues to passionately support and empower people to live their life to the max. Legacy Healing Center has now over 200 staff members and has helped over 10,000 patients. Marc continues to find opportunities to uplift and support the community he serves. He and his family have a personal goal of feeding 1000 households during the holiday season and his organization plans to support even more. Marc is determined to spread his treatment philosophy across several states and continue to look for opportunities to help others get their life back on track.