Silencing the doubters: Reece Larkin proves that sometimes quitting works!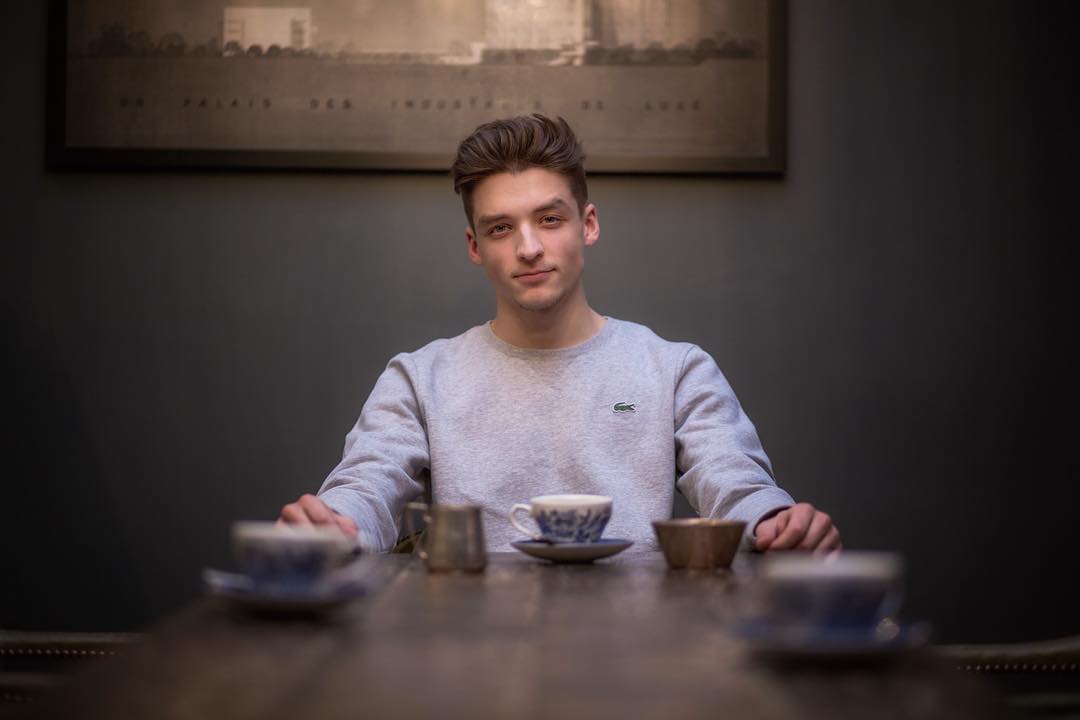 At 24-years-old, rising entrepreneur, Reece Larkin is no stranger to success. His relentless work ethic has afforded him a luxurious lifestyle, traveling at his leisure and enjoying a life of financial freedom.
However, his entrepreneurial status may never have been realised had he listened to the negative influences in his life, and never followed his heart.
Whilst studying computer science at University, Larkin felt like he didn't belong and was drawn towards his dream of being his own boss. He quit University and began his own entrepreneurial journey.
Larkin was only 19 years old when his journey to being his own boss took off. Several of his peers questioned what they deemed a reckless decision to forgo an education to pursue an entrepreneurial profession, but Larkin always had faith in his ability and chose to ignore them.
"I don't see myself as a quitter and quitting university was the first (and only!) time in my life that I have quit. But I can safely say, I have never looked back. Quitting allowed me to find my freedom to follow my dream and go about achieving it in my way, on my grounds and at my speed. There were many that questioned my choices thinking I was throwing away an opportunity to complete my education but I truly believe, that having had the guts to follow my heart and be my own boss has been one of my biggest learnings in life. And definitely a decision that I will never regret."
His first business he founded was a software reseller company which helped businesses buy bulk licenses for operating systems like Microsoft Office which he later sold to pursue his freelance operation.  Next up was his discovery of Fiverr, the online marketing platform. Over the next two years he worked tirelessly offering digital marketing and SEO services to a global portfolio of clients. It didn't take him long to establish himself as one of the platforms top sellers, clocking up a staggering 14,000 clients across 78% of the globe, and impressively turning over $1M in two years. Impressive work for a 21 year old!
Throughout his journey to the top, Larkin chose to ignore his negative influences, and remained committed to developing a strategy for success in entrepreneurship.
"Whilst I had great support and admiration from many, it was the doubters that ultimately fuelled me to motivate me to keep achieving great things. I know that success doesn't come easy, and it doesn't come without pitfalls but an honest, hard-working and humble attitude are easy to come by. If you believe in yourself and aren't afraid of hard work, I believe there is no reason why you can't succeed. You will never hear me complaining or taking my success for granted; I know how hard I work, day and night so I know I deserve my success. You don't get anything in this life without hard work and plenty of hustle!"
With his entrepreneurial spirit very much ignited, in 2016, Larkin founded Blackcorn, a global digital marketing agency, specialising in social media and PR. His vision for Blackcorn is to create a digital marketing agency that doesn't solve brands marketing issues but instead ensures that brands are seen and heard!
"Yes, we help solve problems but my aim with Blackcorn is to create standout marketing campaigns. I have purposely built a team of experts who understand the complexities around marketing and can help clients know which aspect is best for their business objectives. As a company, we are similar to our ever-changing media landscape, and are always evolving; keeping up with the trends is a must – staying one step ahead is even better!"
With such an impressive career CV already under his belt, Larkin is showing no signs of slowing down anytime soon. He is always on the look-out for new and innovative ways of improving on his tried and tested methods. For more, follow Reece on Instagram.