The Rising Entrepreneur, Brian "Essince" Collins is Working Hard to Bring American Urban Culture to Asia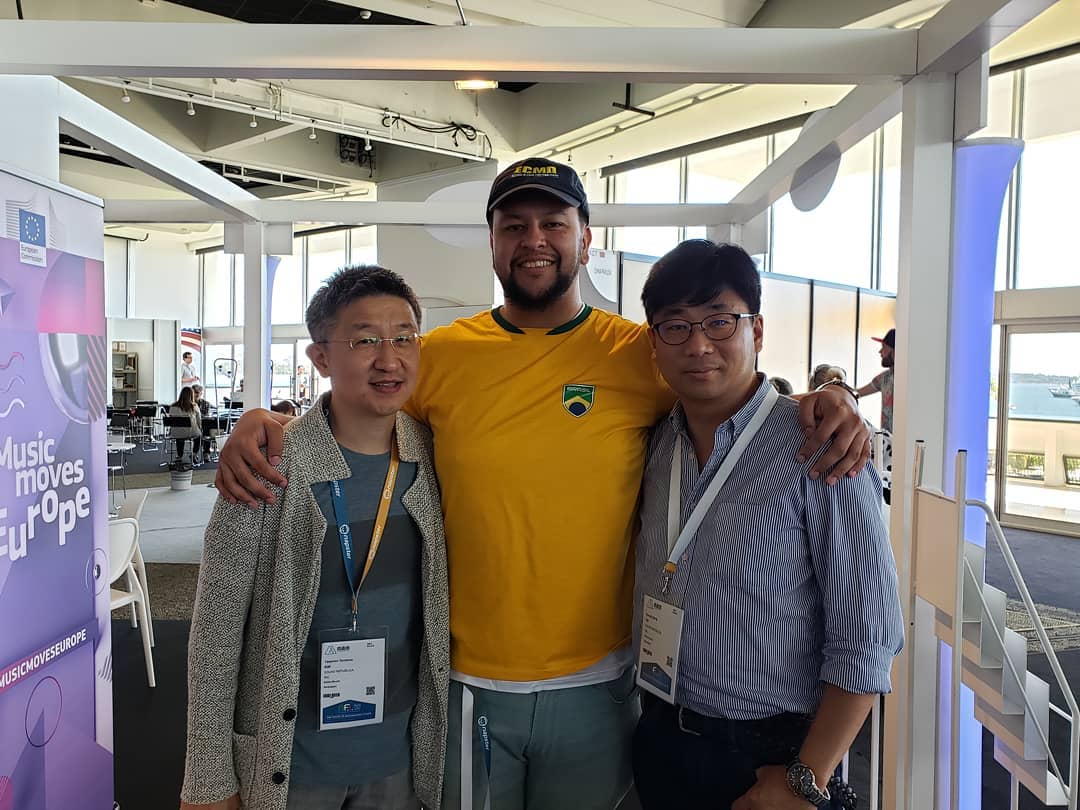 Brian "Essince" Collins, the marketer and the rising entrepreneur, is contributing a lot in the world of music with his exceptional marketing skills. The entrepreneur is reaching new heights in this industry and he is also working hard to spread the American urban culture to Asia. Deeply passionate about music since his childhood days, Brian "Essince" Collins faced a lot of troubles and struggles to reach the point where he is at today.
He has toured many places across the world and hence he enjoys followers from different parts of the globe. Biran has got a great entrepreneurial spirit due to which he established his own entertainment company, Royal Heir Entertainment in the year 2008. He is running it successfully and he is taking it to new pillars of success in the entertainment world.
Defeated Every Hurdle on his Path 
Brian "Essince" Collins took birth into extreme poverty in Tegucigalpa, Honduras and he had seen a lot of struggles during his childhood days. He had overcome every challenge like a pro to focus on hip-hop music. Brian was adopted to the midwest before he dived into the hip-hop world. And he was raised in North East Ohio, Essince, and focused on his music to reach a great place he enjoys today.
Career Expansion Beyond Borders 
Brian "Essince" Collins started his music career at a mere age of 11 and he has not stopped since then. To date, he has worked exceptionally hard in order to establish himself and expand his reach in different corners of the world. Brian "Essince" Collins has expanded his career beyond state and national borders to spread the word of his musical works.
Toured Many Places and Signed Music Deals
Brian "Essince" Collins was declared as the "poster hip-hopper for the American dream" by URB magazine. He has toured many parts of the world including Asia and Europe in his music career. And he has always tried to spread the waves of American urban culture to different places.
In his marketing career, Brian "Essince" Collins has signed many music distribution deals. Last year, he signed a few Asia-exclusive music distribution deals and booked artist tours in Japan, Thailand the Philippines, and China.
Achieved a Lot in his Music Career
Brian "Essince" Collins has got many successful foreign tours on his name and he is renowned for his critically-acclaimed documentary work. He has received many platinum plaques, #1 Billboard achievements, and sold-out shows at many places. Due to his entrepreneurial spirit, Essince established his music marketing company titled, Royal Heir Entertainment in 2008, that offers services related to worldwide media, marketing, and distribution.
Through his company, Royal Heir Entertainment, he provides services for music marketing and sports marketing. And it allows him to provide effective services to emerging artists to help them sell their music, reach more fans, and create long-lasting careers. Brian "Essince" Collins helps young artists in their musical works to spread the American urban culture to the Asian region. Apart from all this, he also owns a professional men's basketball team, the Akron Aviators in the American Basketball Association (ABA).