All Eyes on Shaffik Mohamed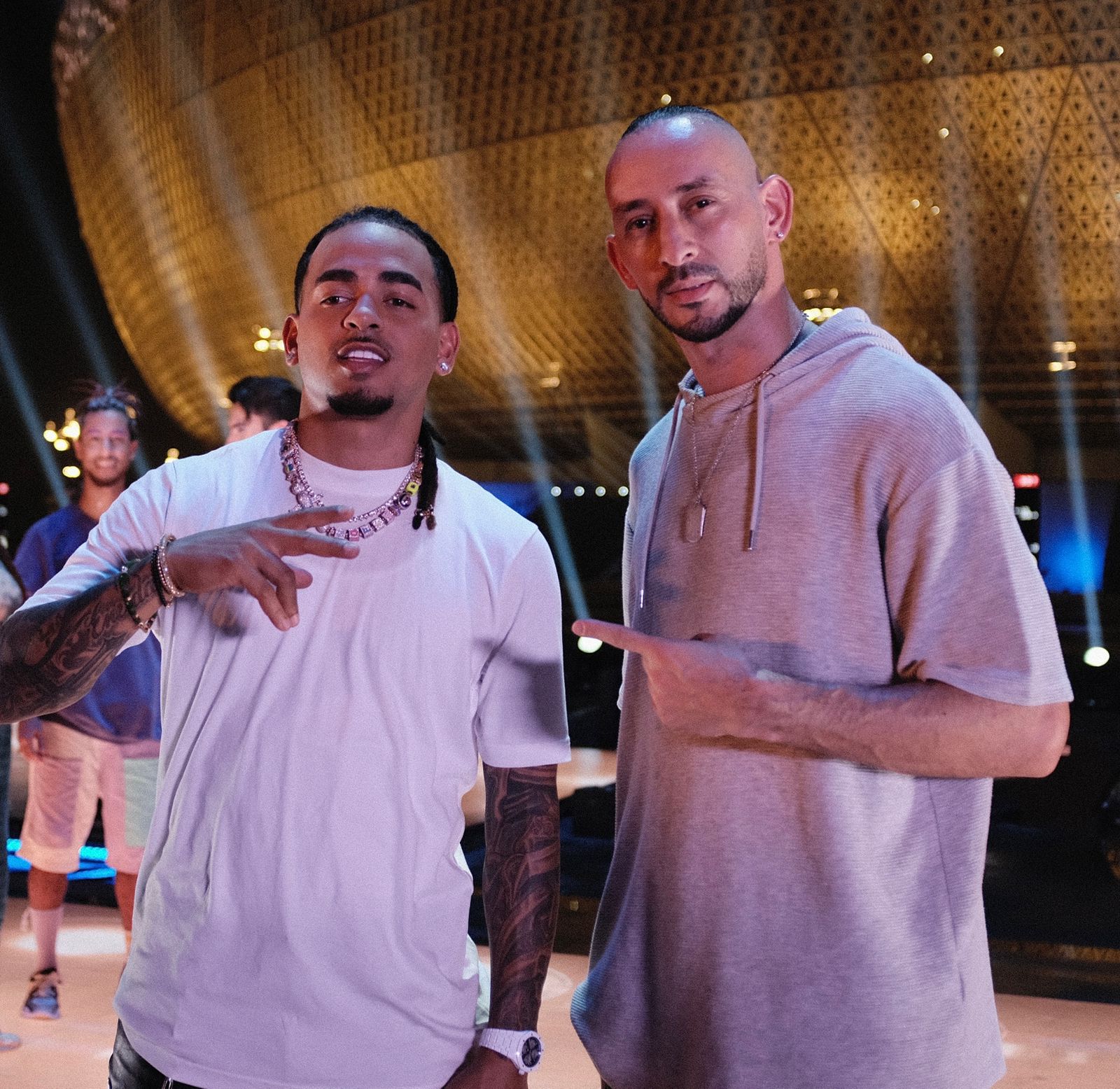 Few people would ever imagine that someone coming from six generations of circus acrobats would grow up to choreograph FIFA World Cup dance songs. And forget acting in big Hollywood movies. Still, Shaffik Mohamed, the singer, actor, and choreographer has proved that he's capable of anything! 
Who is Shaffik Mohamed?
Shaffik was born and raised in Amsterdam by a Moroccan family. Though he loved and respected his family's acrobat tradition, he dreamed of something more. Something new. Since he was a small child, Shaffik dreamed of singing and dancing. And as you can see – this is exactly what he's done!
He once said, "A decision never fails when you have the power and passion to achieve your dream goal."
Though he started in the circus and even performed at the world's best circus festival in Monte Carlo, he worked hard and overcame many adversities to reach where he is today. During his time in professional showbiz, he's worked on television shows with famous Hollywood actors, choreographed songs for popular American musicians, and has even performed for royal families! 
FIFA World Cup Achievements
Shaffik first worked with the FIFA World Cup when he had the opportunity to choreograph the 2022 World Cup Dance with Redone, Davido, Aicha, and Trinidad. Moreover, he choreographed the song for the FIFA World Cup's most celebrated show, "World Cup Draw." The song received countless views and was a viral sensation. 
Here we are, just less than 80 days to go until the FIFA World Cup Qatar 2022, and Shaffik is bringing magic once again. Recently, he choreographed the moves for a new song and corresponding video for the second official World Cup song, "Arhabo." 
This newest single was first released on YouTube in August, with the track being fully released a week later. Arhabo features Puerto Rican superstar Ozuna and Gims, the French-Congolese rapper who's the first French-speaking artiste to appear on a World Cup soundtrack. 
The upbeat new single first caught the attention of football fans and music lovers around the world when the video debuted on YouTube. The song's title, Arhbo, is a slang word that's used to welcome people to Qatar and is derived from the Arabic word "Marhaba." The song became an instant success because it is uplifting and really conveys a message of togetherness and unity. 
Arhbo's message fits well with the overall FIFA theme, as the Official Soundtrack aims to bring together players, fans, and artists to share their passion and combine the languages of football and music like never before. But also, the new release embodies the welcoming spirit of the region, so there's no wonder it received over 10 million views within just the first few days. 
All Eyes on Shaffik
As you can see, Shaffik Mohamed is determined to make a name for himself and show the world his dance and choreography skills. Thus far, he's done an exceptional job with this, and there's no sign that he's stopping anytime soon! In fact, he recently told us that he has a few upcoming projects with A-list celebrities. So, keep your eye on Shaffik Mohommed, and if you haven't checked out the video for Arhbo yet, check it out here!