AK Kurji is Reforming America With Swag!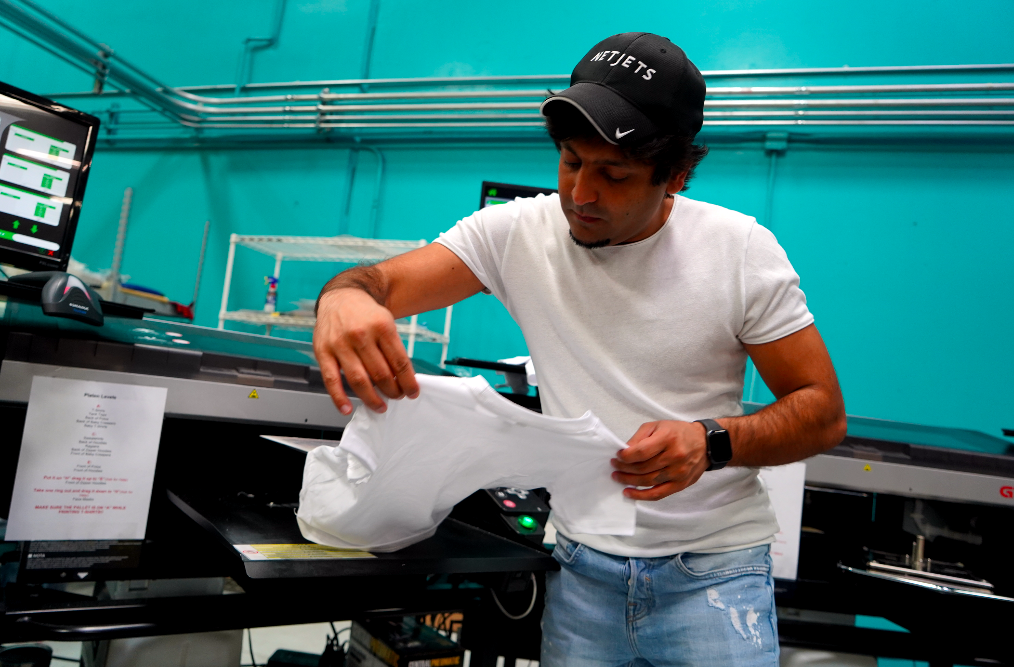 Akil "A.K." Kurji is best known as the American who brought forth the customized silicone wristband trend back in 2012 with his company PMGOA which he started in his garage in his twenties. While AK began with just a single laser engraver and some blank wristbands to imprint slogans and other things onto, the business soon took off and banked him millions of dollars in sales.
Soonafter came the hot cars, upscale lifestyle and everything else a twenty-something-year-old would love. AK had the swag, but he was also young and naive and would be the first to tell you now that he didn't fully understand the business world and some of the legal compliance issues his company and partners were having.
Through some shady practices, AK and his partners ran afoul of the federal government and AK ended up pleading guilty to charges of conspiring to fix prices on promotional products such as branded wristbands, lanyards, temporary tattoos and buttons. His guilty plea on antitrust violations in 2019 led to AK serving eight months in what he described as a "federal camp." After getting out earlier this year, AK quickly wanted to help with the COVID-19 situation and led PMGOA's rapid pivot to selling masks at lower costs to help consumers.
But, even though AK was back on a solid, proper path, his health took a hit, and he was diagnosed with a brain tumor. Because of this he stepped down from his company for some time and instead (at his own pace) started an on-demand print company called Swagify.com, which will be launching soon… bringing his own swag to a whole new business platform!
AK is now looking to reform how Americans print their swag items, and gave us this exclusive one-on-one interview about it all and how he has helped other companies scale and make it big too!
1. Taking companies and brands to eight figures, while making millions and millions yourself. How do you do it?
It's all people. After many years of struggling to build my own businesses with myself and my family, I was able to find the right people to put into the right seats. With this said, I've been able to free myself up from the day to operations and focus on building more technology, building Swagify, and mentoring others to reach their goals in their own businesses. Without the right people standing behind me I wouldn't have ever been able to stretch my arms so far.
2. What types of businesses are you finding to be the most successful these days?
Anything and everything eCommerce related. I've said it before in other interviews as well, the future is all online. This is the time when people need to dive nose first into the eCommerce pool and begin educating themselves on how the online market functions. Without any skill sets in the entrepreneurial world online – people are bound to end up working for someone else who has mastered the eCommerce game. I urge anyone who hasn't started this education process to begin as soon as possible.
3. Your latest venture, SWAGIFY, is a huge hit in the print on demand area. How did you get into print on demand?
Print on demand is a way for entrepreneurs and businesses to sell products to consumers without having the hassle of holding inventory, or putting forth any upfront cost. For these reasons – I understood the future is within Print On Demand. I wanted to get my foot in the door as soon as possible. With the infrastructure I built doing promotional products, I knew I'd be able to leverage my knowledge and facility to rapidly grow a print on demand business. 
4. Why the name SWAGIFY? (We love it obviously!)
It basically just means that you choose a product and swag it. However you choose too. Your color, your design, your brand.
5. What does the term "Swagger" mean to you?
It means staying trendy. There's always something new coming to life in the world, and having "swagger" means you're able to transition into what people are currently interested in. Swagify was based on the terminology that you can design your own "swag" to align with what's current and trending in the world. We love that we can enable people to create for themselves, and showcase who they are as individuals.
6. Besides having swagger, you are a visionary. So what trends do you predict for the future?
I have a strong feeling that face masks will become the new t-shirt. I believe the world as a whole feels the need for safety when it comes to bacteria. Face masks may not always remain mandatory, but they will become a regular piece of clothing for many people. I would strongly urge people to at least start a business or side business in selling face masks. There will forever be a market in the face mask industry now.
7. We won't hide from the elephant in the room… You had a short stint in prison due to some stuff your old partners did that you unfortunately seem to have got blamed for. What was prison life like and how did it help change you into the man you are today?
Prison was an eye opener. As a human you realize we are all able to adapt to our environment and adjust to what we're given. Being treated like an animal in a cage with the bare necessities really humbles you as a human. I was grateful for 3 meals a day, a shower, a bed, and some people I could talk and vent to everyday. It's the greatest and most valuable lesson I've ever experienced. It helped me understand how lucky I truly was. When I was released I stopped taking things for granted. Anything more than the basic necessities is a blessing.  The fact that I have a beautiful family that loves me, a thriving business, and employees that value their job give me so much joy. I wouldn't change a thing about my past because my experience in prison was most transformational I have ever experienced.
8. You are also dealing with a major health concern. How do you continue to carry such swag and a positive spirit while dealing with something like a brain tumor day-to-day?
Luckily the brain tumor is benign. So I'm currently on medication to treat it. However, I don't overthink it. Everyone's time comes one day, so I live my life to the highest extent on a daily basis. I'm lucky enough to be in a position now where I can spend more time with my wife and son, and focus on my future projects from home. Everyone has hardships and struggles. I mean hey, at least I'm not in prison having to deal with this, you know? I can spend my time on the businesses I love, and the people I love.
9. What else do you have planned for the rest of the year and going into next?
Swagify is going to be launching within the next 2 weeks, and we already have 3,000+ people ready to begin using the software upon 'Go Live.' For 2021, we're forecasting a massive shift in the industry of fulfillment as Swagify is going to offer one of a kind features that users won't be able to find anywhere else.
10. And finally, what advice would you give to anyone looking at breaking into the ecommerce space and scaling their own company like you have done your own and many others?
DO NOT GIVE UP. Ever. No matter how bad it gets, how hard it seems, how hopeless you might feel – if you just push through – YOU WILL SUCCEED. The worst case is that you'll learn a valuable lesson, not fail. But see your project / business all the way through. Don't stop or ever give up halfway through.